Communities across the U.S. are facing challenges related to aging infrastructure, deferred maintenance, environmental degradation, and climate change. Corvias infrastructure solutions delivers community-based partnerships that build and improve water infrastructure, create quality local jobs, and transfers implementation-risk away from local government. 
We improve water infrastructure while creating jobs through long-term partnerships that address water infrastructure needs at a programmatic level, instead of as siloed, one-off projects.  
What is a Community Based Partnership?
A community-based public private partnership (CBP3) is a performance-based partnership between a local government and a private entity that exists to build and upgrade critical infrastructure. The local government determines the performance requirements based on the community's goals and objectives. The private entity acts as the single point of accountability to deliver performance requirements by awarding programmatic contracts to local, small, and minority contractors. The goal of a community-based partnership is to keep program dollars local and empower small and minority owned businesses. Through a CBP3, projects can be delivered faster and at a lower cost, contributing to a more equitable future for the community. 
Investing in Local Communities
Traditionally, largescale infrastructure programs are outsourced to large national companies with contracts only reaching minimum local and minority business utilization standards. Further, the water industry has suffered from over planning and over engineering, leaving less funding available for the implementation of projects. 
Corvias infrastructure solutions has developed an alternative delivery model to address these challenges by combining programmatic development and project management to help water utilities and municipalities solve their infrastructure needs. We accomplish this by training and working with small, local, and minority-owned businesses, enabling them to participate in projects, by removing financial barriers that small businesses typically face. 
Our model guarantees results by tying compensation to the project delivery and performance based KPIs. These projects address water quality, compliance, flooding, deferred maintenance, climate resilience, environmental justice, workforce development, social equity, community engagement and more.   
Our services include:  
High performance green stormwater infrastructure 

Nature-based approach to stormwater management  

Lead service line replacement

Complete streets and Green streets

EPA Clean Water Act compliance

Public and private funding and financing options

Community outreach and engagement

Community investment

Local small and minority-owned businesses and resident workforce development

Mentor Protégé Programs for local, small and minority-owned firms   
Financial Capabilities
Corvias takes an unbiased approach to financing as part of the delivery of its innovative community based partnership model. Corvias works with its partners to determine the best-fit capital needs, including traditional public financing options available such as State Revolving Funds, Water Infrastructure Financing and Innovation Act (WIFIA) loans, bonds, or private financing options. To date we have sourced more than $200 million in low-cost public financing for our partners and approximately $20 million in grant funding. 
We provide working capital to our partners at no additional cost. This working capital can be used for expediting payments to local and small contractors, accelerating the commencement of community-based partnerships or to transfer risk away from our local government partners. Our partners do not pay until after projects are completed and independently certified, giving peace of mind their project has been successfully implemented.  
Creating Value
We challenge ourselves to add value to each partnership. In fact, bringing added value is part of our fee structure. We are paid a fixed cost with performance-based incentives that tie compensation to the desired goals of each community, ensuring that innovation is always part of our relationship.
Other benefits include:
Flexible funding and financing sources
Access to state or federal grants and low-interest loans
Fixed pricing to minimize cost overruns 
Lower cost and faster delivery of projects
Long-term maintenance of asset lifecycle 
Transfer of project delivery risk to Corvias
Boost local economy through contractor development programs
Water infrastructure development and maintenance
Green infrastructure projects across 50+ municipalities
From Our Partners
This partnership is enabling us to educate our residents on the importance of stormwater management, create local jobs and restore pride in our community. We are thankful and appreciative of this continued investment and look forward to supporting this great endeavor for the City of Chester."
Dr. Horace Strand
—

Executive Manager at the Stormwater Authority of Chester 
Our Projects
In 2020, the FCPP was launched between Milwaukee Metropolitan Sewerage District (MMSD) and Corvias infrastructure solutions to expand the use of green stormwater infrastructure (GSI) solutions to address flooding challenges across the greater Milwaukee region.
The Clean Water Partnership connects private sector resources with public sector challenges to provide solutions through a programmatic perspective and approach.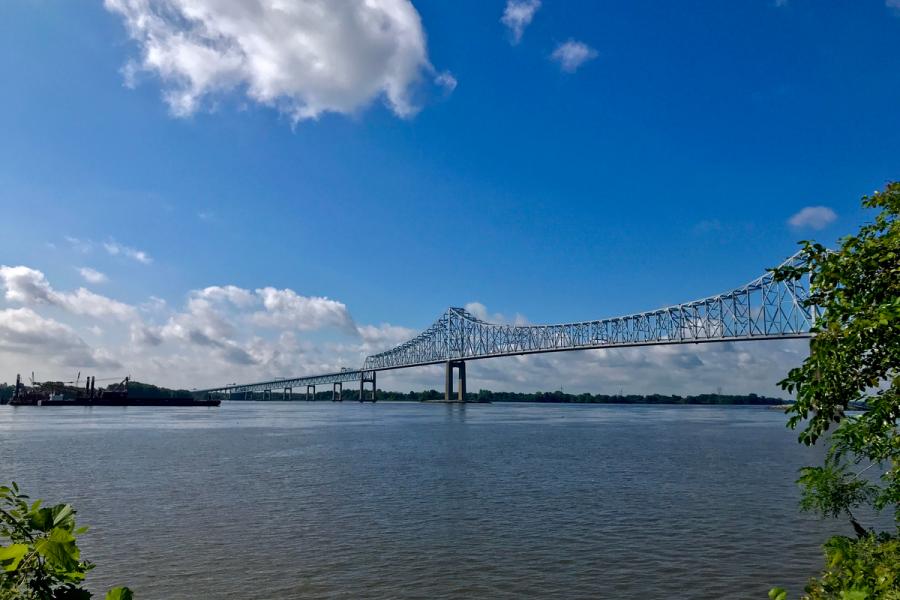 The vision for the Chester Community-Based Public Private Partnership is to implement and maintain impactful stormwater retrofits within the City of Chester to provide enhanced water quality and sustainable green infrastructure jobs for future generations.