Fort Riley (November 22, 2022) – In gratitude and to express support, service members at Fort Riley and veterans will be given custom, handmade blankets and stockings from the Corvias Property Management team that operates and maintains on-base housing.
The holiday stocking donation is part of the Soldiers' Angels annual Stockings for Heroes campaign, a national program that benefits deployed service members, veteran patients in VA Hospitals and National Guard and Reserves Units across the country. The 100 fleece, hand-tied blankets will be given to a unit within the 2nd Armored Brigade Combat Team, 1st Infantry Division who will soon deploy to Europe as part of a regular rotation of forces.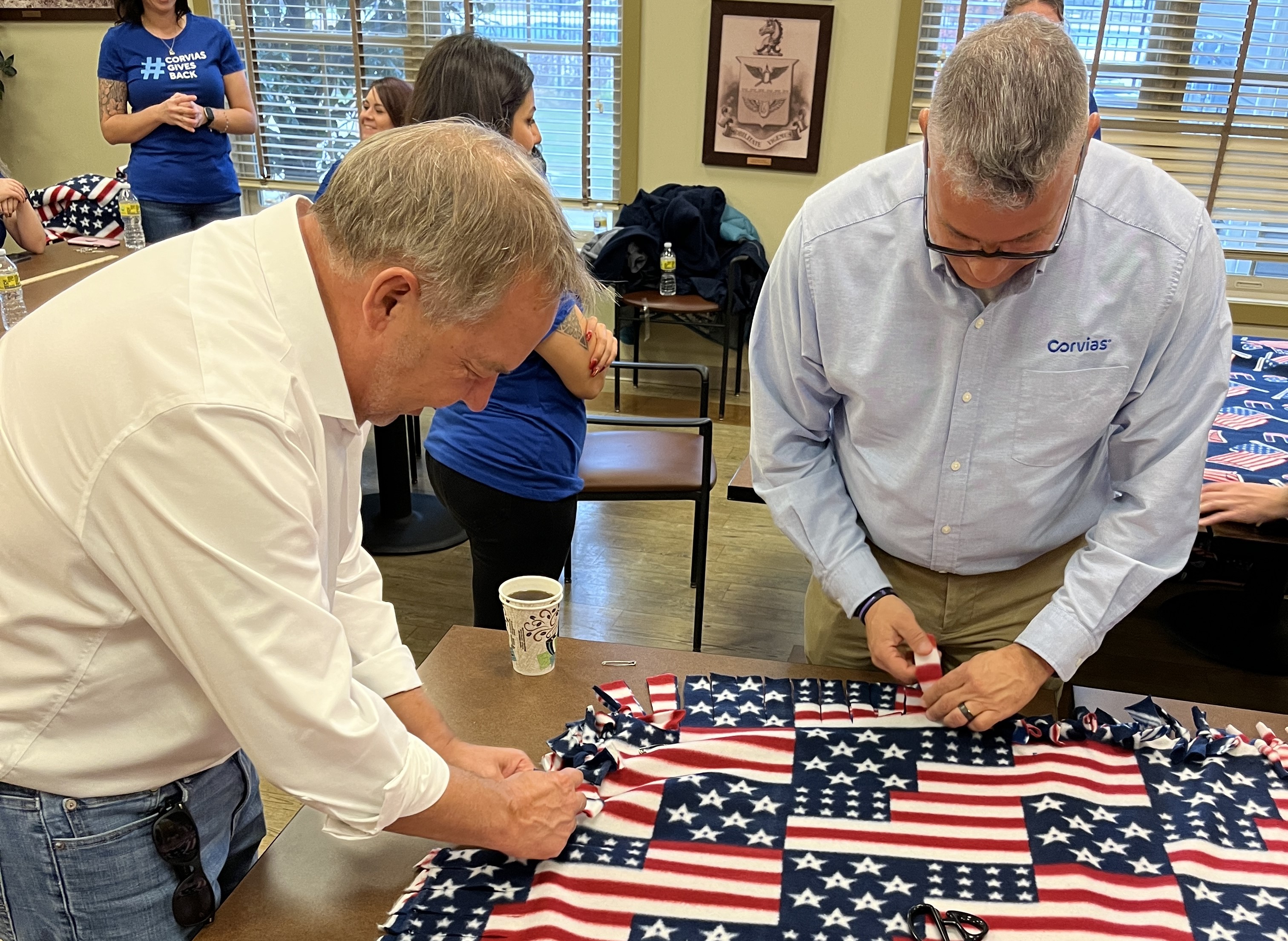 "We give back in support our partners, employees and the members of the communities we serve," said Corvias CEO Chris Wilson. "Our team members are continuing to work to enhance the quality of life for our residents. This effort includes providing clean energy, updated housing, delivering superior customer service and giving back."
To accommodate schedules and resident needs, approximately 25 employees gathered over the course of two weeks to assemble the blankets and holiday stockings, which included dozens of items such as snacks, lip balm and more.
Through its Giving Back program, Corvias supports its employees when they volunteer in their communities and donate to organizations in need. Last year, Corvias team members donated more than $27,000 individually, which Corvias matched via its donation-match program, resulting in more than $83,000 in donations. In addition to the donation-match program, Corvias employees begin each year with eight hours of VTIME, which provides them an opportunity to utilize their work hours to volunteer.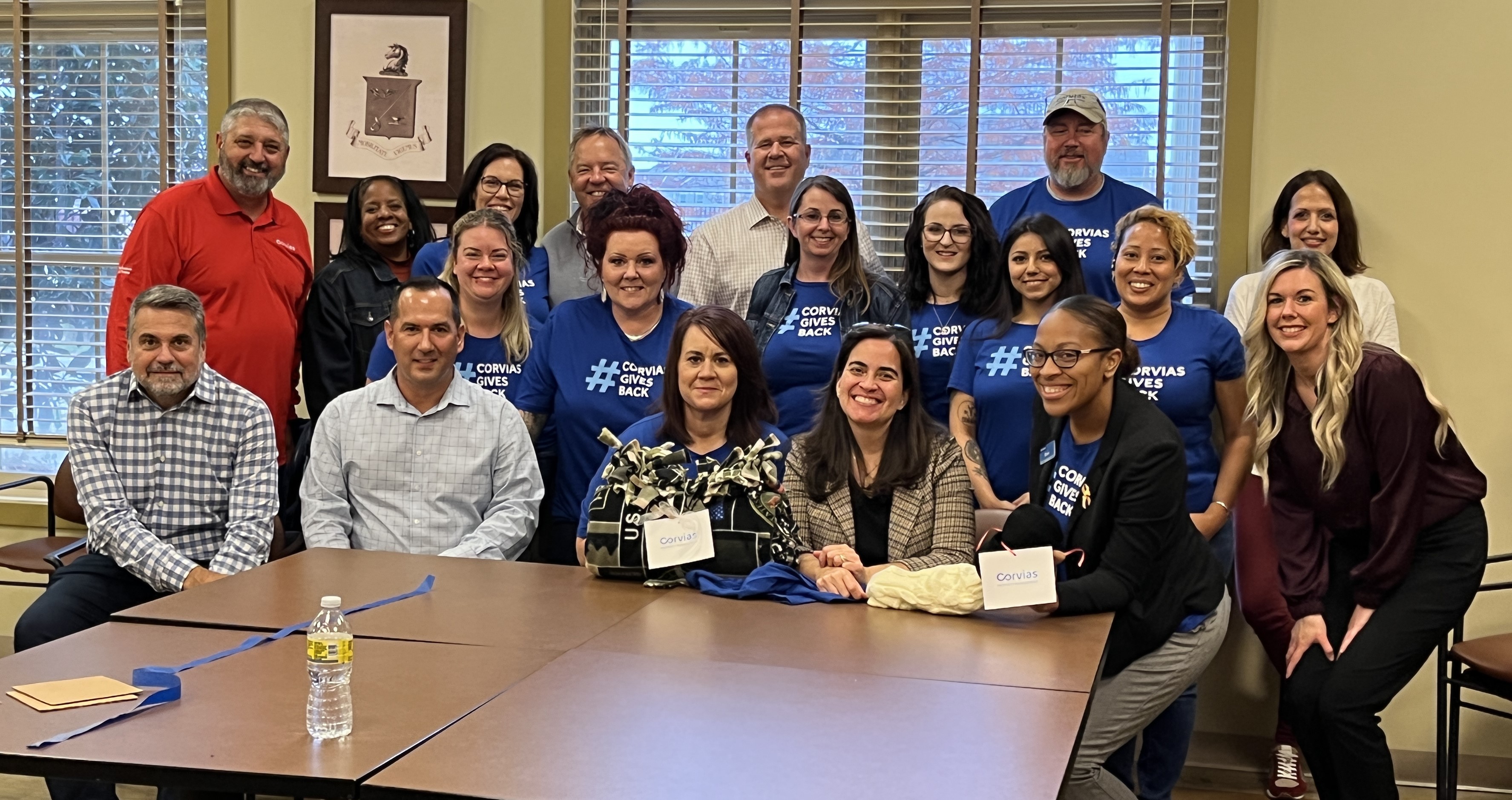 Fort Riley is home to the 1st Infantry Division known as "The Big Red One," as well as one of the largest solar energy programs in the state of Kansas. Corvias kicked off the third phase of its solar energy program at Fort Riley in July 2022.  When complete, this solar array will generate nearly 17 MW of renewable energy to power more than 40% of Fort Riley homes. The Corvias solar program also includes 21MW of solar power at Fort Meade and Aberdeen Proving Ground in Maryland.
The recent release of the 2021 tenant satisfaction survey results led by CEL & Associates, Inc. revealed that Fort Riley received a "Very Good" ranking from its residents for the level of customer service they receive from Corvias Property Management.
# # #
About Corvias
For more than 20 years, Corvias has been a trusted infrastructure solutions partner to state and local governments, the military and higher education. To learn more, please visit: www.corvias.com.