Investing in Our Higher Education Partners
Our approach allows you to maintain ownership of your assets and receive residual cash flows, while offloading operations.
We tailor our services and solutions to fit your future needs, along with your immediate ones.
Our services include:
Student housing development including design, construction and renovation of new and existing campus housing, on-campus hotels, living and learning communities, and graduate housing for students who are married or have families
Energy management solutions, including reviewing campus utility billing rates for cost-saving opportunities
Ongoing property management 
Customized financing solutions that keep student housing affordable while achieving project scope
Creation of a reinvestment reserve to fund future renovations and unforeseen expenses
Modernizing Campuses
Problem: Aging infrastructure combined with lack of funding
More than 60% of higher ed campuses have facilities that are more than 25 years old. Many have a maintenance back log valued at $100 per gross square foot. In addition, they must convince students to come to the university and live on campus — despite outdated facilities and housing and no funds to repair them.
Solution: Unlock funding that gets continually reinvested for future improvements
The Corvias approach plans for short- and- long-term growth needs without issuing new school debt. Our financial approach can deliver solutions such as non-recourse debt with off balance sheet treatment and likely positive credit impact.
For example, Corvias and Wayne State University partnered in 2017. The goal: to deliver a solution to defease $102 million of Wayne State's debt and address a $38 million deferred maintenance issue.
Corvias was able to deliver $151 million in residential construction for the University through an off-balance sheet transaction. This, in turn, allowed Wayne State to leverage capital for other critical needs.
Learn how our partnership with Wayne State University improved the student experience
Creating Value for Our Higher Ed Partners
As a full-service student housing provider, we challenge ourselves to add value to each partnership. A large part of our added value is the money we reinvest in our partners to use for future renovations to existing student housing and facilities.
Other benefits to our approach include:
Innovative funding sources — tailored to each project — to address needs and additional programs
Close management of revenue and expenses
Control remains in your hands for key decisions about students and your physical assets through our joint governance approach, while you offload operations management
Enhanced marketability of the asset for the future
Subcontracting to small and minority-owned businesses for greater community investment
See how we're creating value for our higher education partners
Subcontracted to Small and Minority-Owned Businesses
On-Time Completion Rate of Service Orders
Spent Annually to Maintain and Renovate Higher Education Assets
From Our Partners
In my 30 years of working with campuses, I have witnessed many proposals come and go that bring third-party funding to support campus operations and to strengthen balance sheets …. Many have had some success …. But, nearly all, due to their narrow focus on short-term issues, have not had a meaningful impact for the campus.  

The Corvias Approach is different. It is a broader more holistic approach that forges a meaningful partnership for the campus housing assets between the university and Corvias …. Their demonstrated success with housing is impressive."
David A. Kadamus
—

Former President and CEO of Sightlines 
Our Higher Education Projects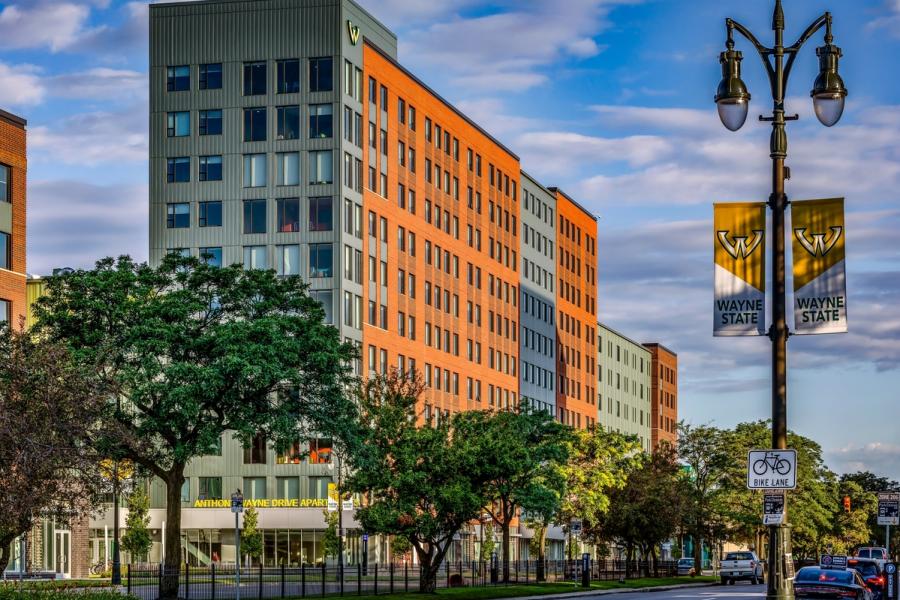 The Anthony Wayne Drive Apartments, an 841 bed complex including more than 17,000 square feet of retail space, has enabled WSU to meet their campus housing needs. Under this partnership WSU maintains ownership of their land and assets while receiving 100% of all residual program cash flow.
Georgia State University (GSU) is centered in the historic financial hub of downtown Atlanta, providing more than 50,000 students with unsurpassed connections to the city's business, government, nonprofit and cultural organizations.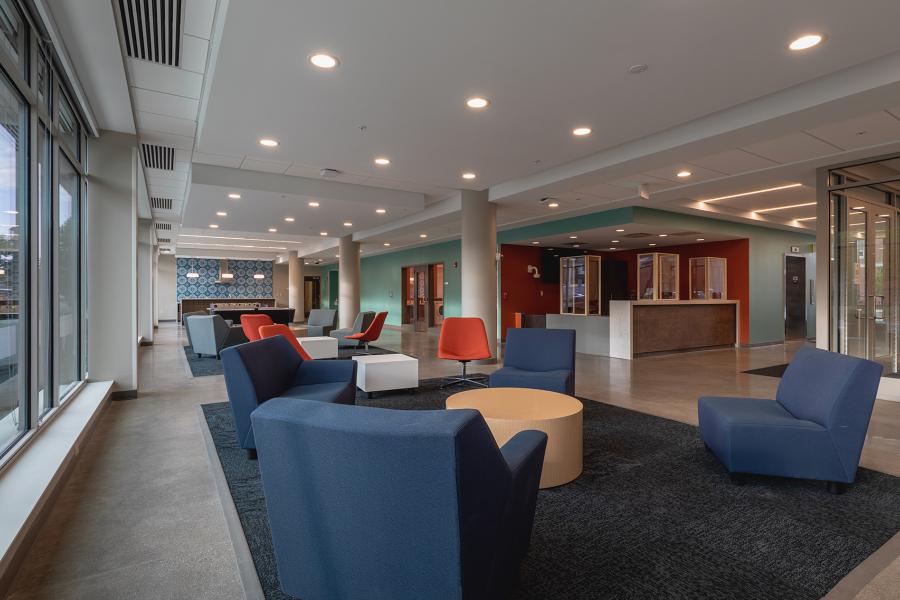 Corvias recently delivered on time and on budget two new residence halls to the Purdue University campus as part of a public-private partnership (P3). A total of 1,300 beds were added to the University's on-campus housing portfolio.