Projects without adequate funding can't get off the ground. From deferred maintenance for housing to a new project to address regulatory needs – without sustainable funding, it's a nonstarter.
That's where Corvias can help. We unlock creative funding strategies that allow you to start — and finish — your infrastructure project on time and within budget.
Corvias Financing Services
Our typical partnerships are long-term — often at least 40 years. This commitment allows us to structure financing in ways that attracts long-term committed capital through our relationships with stable institutional investors.
This long-term thinking enhances our holistic approach to projects. By thinking about all of your current and future infrastructure needs at once, we find financing solutions that serve your overall project goals — whether they are related to energy management or property management.
Corvias services help you:
Raise the capital needed to fund infrastructure improvements
Achieve neutral or positive impact to credit
Implement green infrastructure and energy management solutions within project scope and budget
Use off balance sheet techniques for debt financing or debt defeasement
Tackle deferred maintenance backlogs
Maintain affordability for housing residents
Achieve quality oversight on all aspects of the project
Offload day-to-day operation and maintenance to Corvias
Spark community development by using local small and minority-owned businesses for design, construction and renovation, along with other Corvias services
Financing Solutions That Work
We pair a deep understanding of your goals with non-biased financing methods to meet the needs of all balance sheet and credit considerations.
For example, Corvias' partnership structure with Wayne State University provides the University with:
More than $907 million in total compensation over the partnership term, including the defeasance of $102 million in existing debt
$151 million in initial development and renovation scope with the establishment of long-term reserve accounts in the first 10 years
$296 million in direct retained services payments to Wayne State
$38.8 million in capital repair and replacement over 40 years to ensure facilities are returned in like-new condition at the end of the program term
in projected operations & maintenance (O&M) spending
Benefits of Working With Corvias
Our financing structure for each project is designed to solve your specific goals. In addition, our commitment is to provide additional value for you beyond the project's stated goals.
Benefits of our financing solutions include:
Customized solutions to fit your unique goals
Maintaining control of your assets, cash flow and rental rates
Increase in revenues while decreasing expenses through energy management solutions
Use of a reinvestment reserve to fully fund renovations and revitalizations
Full transparency into your funds distribution
Non-recourse financing that transfers risk to Corvias
Our commitment to working at risk when needed to meet deadlines ahead of securing full financing
Removing outstanding loans from your balance sheet through debt defeasance
Meet Your Financing Team
Our partnership catalysts work with you to structure long-term real estate and infrastructure transactions. They deliver solutions in the areas of water, renewables, housing and utilities.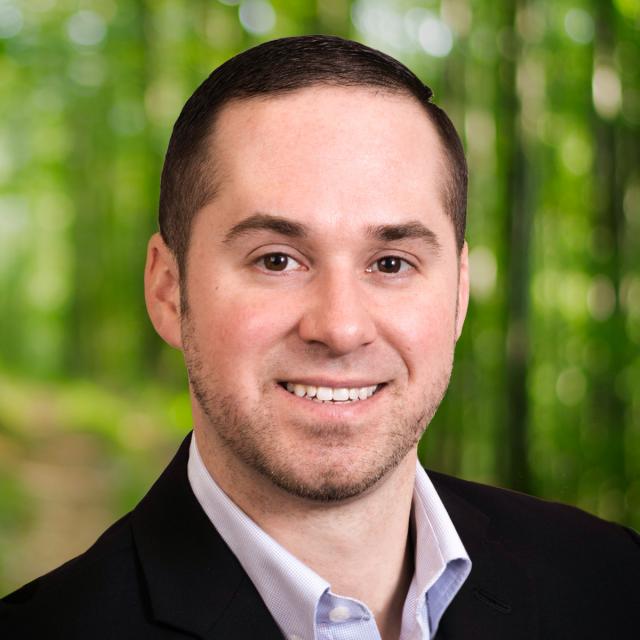 Brad Charpentier
Director, Financial Planning & Analysis
Joseph Nerone
Partnership Catalyst