Warwick, RI (September 18, 2023) – Corvias, a more than 20-year partner of choice to the U.S. Military, today announced its completion of a four-year program, which funded strategic infrastructure, energy, and water portfolio improvements across its military communities. The $325 million Corvias investment in its Department of Defense (DOD) portfolio includes renovations across nearly 22,000 homes – at no cost to the Army – to further support Army goals, address critical needs of installations, provide energy and water savings, and enhance the quality of life for service members and their families.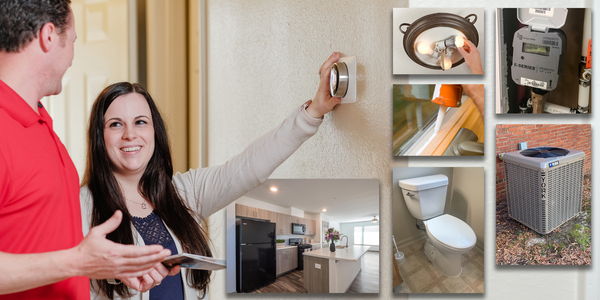 "This investment is a testament of our commitment to our partners and residents as we found a way to solve for the absence of funding," said Pete Sims, DOD Managing Director for Corvias. "This program enabled us to modernize housing infrastructure and amenities while incorporating innovative solutions to generate not only money, but energy savings as well."
The portfolio improvements include major renovations to existing homes including energy efficient water heaters, lighting, HVAC units, toilets, and shower heads; construction of new homes, enhanced community amenities, and sidewalk/roadway infrastructure improvements.
The Energy and Water Efficiency Conservation Measures (ECMs) will reduce electricity consumption by 12.7 million kWh, natural gas consumption by 1.3 million Therms, and water consumption by 264,000 kGal annually.
Annual Electric and Gas savings generated from the program are equivalent to:

15,700 Metric Tons of Carbon Dioxide (CO2)

Removing 3,500 gasoline powered passenger vehicles from the road

Carbon sequestered by nearly 19,000 acres of U.S. forests each year

This is equivalent to 17,000 football fields of forests

Annual electricity use of more than 3,000 homes

Overall water consumption reduction will be equivalent to more than 16 Olympic sized swimming pools
The portfolio improvements have made on-base housing even more desirable for service members and their families. At Fort Meade, for example, the completion of recently renovated homes were leased by active-duty service members within 10 days or less.
"To date, we have received positive resident feedback and will continue to modernize our homes and infrastructure to meet the needs of the Army, the demand for on-base housing, and improve the quality of life for our residents," said Sims.
To learn more about Corvias' military housing partnerships, please visit www.corvias.com.
# # #
About Corvias
As a privately-owned company headquartered in Warwick, RI, Corvias partners with the Department of Defense and higher education institutions nationwide to solve their housing, infrastructure and energy resiliency challenges and to create long-term, sustainable value through our unique Solutions Through PartnershipsSM approach. Corvias pursues the kinds of partnerships that materially and sustainably improve the quality of life for the people who call our communities home. Corvias seeks to partner with organizations with aligned values and missions that are important to our nation's success. To learn more, please visit: www.corvias.com.