Fort Sill, Okla. (April 19, 2022) – In support of the Department of Defense's goal to enhance the resilience of federal infrastructure, Corvias has installed water and energy savings systems into more than 1,600 homes at Fort Sill, a critical U.S. Army artillery training base.
"Corvias has made significant progress to implement energy resilience and sustainability improvements into our U.S. Army military housing partnership communities," said Pete Sims, managing director at Corvias, a long-term solutions and management partner to the U.S. military.
These enhancements are part of Corvias' $325 million Solutions Investment across six U.S. Army installations. The investment will benefit 70 percent, or approximately 16,000, of Corvias-managed homes across Fort Sill, Okla., Fort Riley, Kan., Fort Meade, Md., Aberdeen Proving Ground, Md., Fort Bragg, N.C., and Fort Rucker, Ala. The changes are anticipated to save approximately $240 million over 30 years, with the savings being reinvested back into Corvias military communities to fund additional improvements.
"The investment in these energy conservation improvements increases the efficiency of the systems our residents use, while reducing pollution and energy use," added Sims. "Corvias excels at creating programs that provide initial, sustaining and future benefits, which will be realized with the long-term savings that will be reinvested into our Army housing communities to enable continual improvements."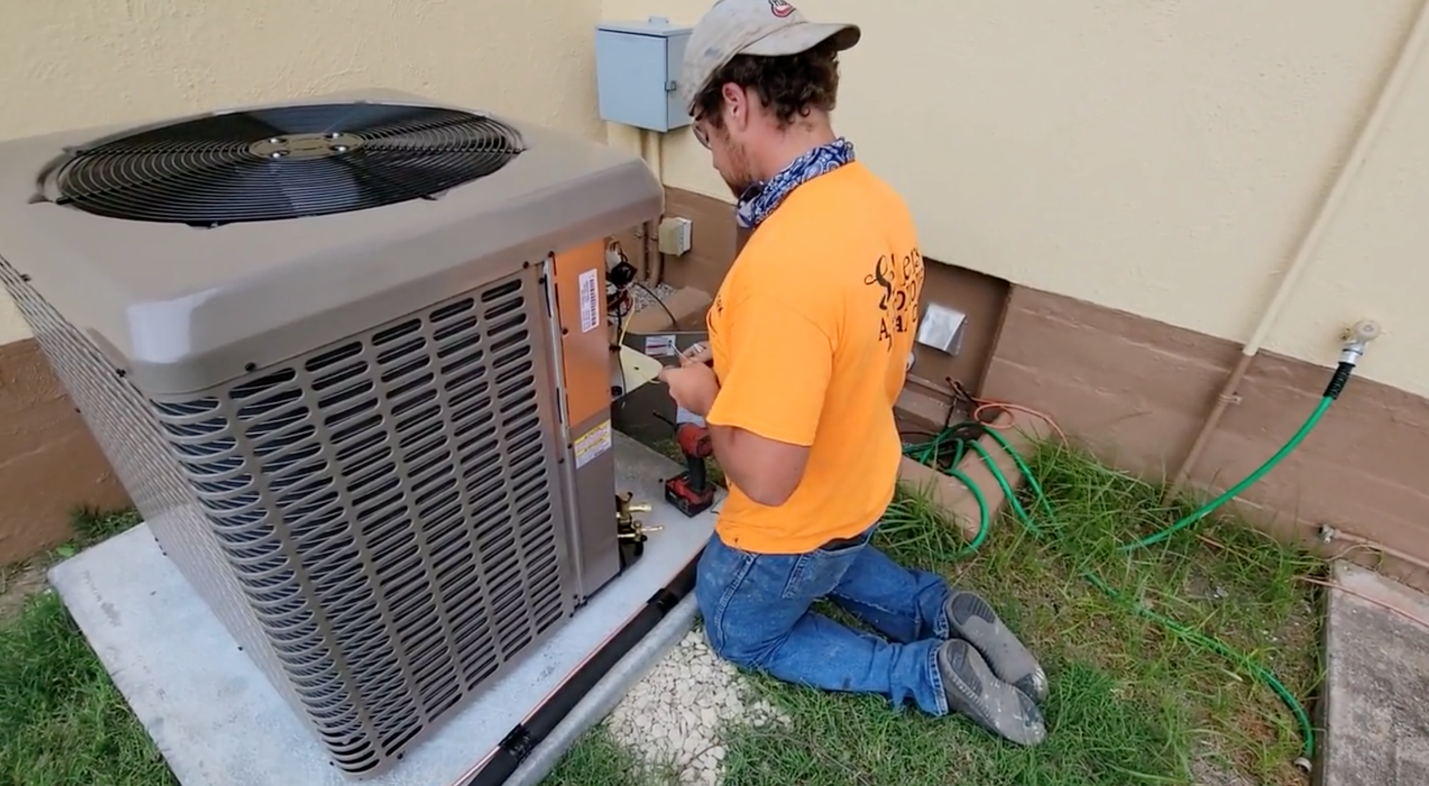 Once complete, the energy conservation measures will yield an average annual utility savings of approximately 16 percent of the company's Army portfolio-wide utility-related operating expenses.
The Fort Sill energy upgrades include:
Water conservation measures, including more than 4,000 low-flow toilets, more than 5,000 bathroom faucet aerators, approximately 1,700 kitchen faucet aerators, and more than 3,000 showerheads. All incorporate modern technology that significantly reduces water usage, ultimately leading to lower utility costs. Savings from these measures will provide more funding that can be reinvested in other areas of the community.
More than 100,000 energy-efficient lighting and fixture upgrades, providing each family with a more attractive and resourceful home.
Approximately 120 HVAC split systems, which are more reliable, efficient, and long-lasting. Ultimately, families will enjoy more cost-efficient and comfortable housing.
More than 100 weatherization improvements, including added insulation, weather stripping, and energy-efficient windows. All upgrades will immediately contribute to more comfortably heating and cooling the home.
Fort Sill renovations include:
Major renovations in more than 70 White Wolf and Geronimo Acres homes, consisting of new in-home fire suppression systems, storm shelters, interior paint, fixtures, and flooring. The renovations also included converting more than 30 townhouses from a three-bedroom, one-bathroom configuration to a two-bedroom, two-bathroom layout, including an en-suite bath to better meets the needs of military families. All work is anticipated to be completed by December 2022.
Ongoing improvements in all on-post family housing, such as roof replacements, new exterior paint and new flooring.
About Corvias
Headquartered in East Greenwich, RI, and privately-owned, Corvias partners with higher education and government institutions nationwide to solve their most essential systemic problems and create long-term, sustainable value through its unique approach to partnerships. Corvias pursues the kinds of partnerships that materially and sustainably improve the quality of life for the people who call its communities home, purposefully choosing to partner with organizations who share its values and whose mission is to serve as the foundational blocks, or pillars, of the nation. To learn more, please visit: www.corvias.com.
###
Corvias and Military Housing
Corvias is a partner to the U.S. Army as part of the U.S. Department of Defense Military Housing Privatization Initiative to revitalize, operate and maintain on-base military family housing. Started in 1996 to solve for a maintenance backlog of more than $20 billion for homes on more than 150 military installations, MHPI has enabled renovations, new construction, and water and energy saving initiatives, including the largest solar project in Kansas at the Corvias partnership at Fort Riley.
Unique to Corvias and its MHPI partnerships, a first-of-its-kind $325 million direct equity investment established in July 2019 has enabled significant, additional capital improvements for energy resilience and modernization, which enhance residents' quality of life and increase energy efficiencies to achieve savings that are directly reinvested into the program. Corvias is leading the energy conservation upgrades in conjunction with Johnson Controls, a global leader in smart, healthy and sustainable buildings.