June 25, 2021
On the morning of June 8, during USAG Victory Week, Corvias Property Management joined The Big Red One's COVID-19 Essential Worker Appreciation Parade, along with all the other essential workers who kept Fort Riley open throughout the pandemic.
Led by Grand Marshal and Chief of Police Pascal, the parade included around 200 first responders, health care workers, barbers, food service specialists, commissary and exchange employees, temperature checkers. Thousands of soldiers and spectators lined the parade route cheering them on to show their gratitude.
"We just want to thank everyone who came out to the parade," said Ashleigh Loghry, senior service center coordinator, for Corvias. "Normandy Drive was covered with people and there was a great turnout. It was really impressive that so many people showed up to cheer us on.  It's our privilege to serve the First Infantry Division and their families" she said.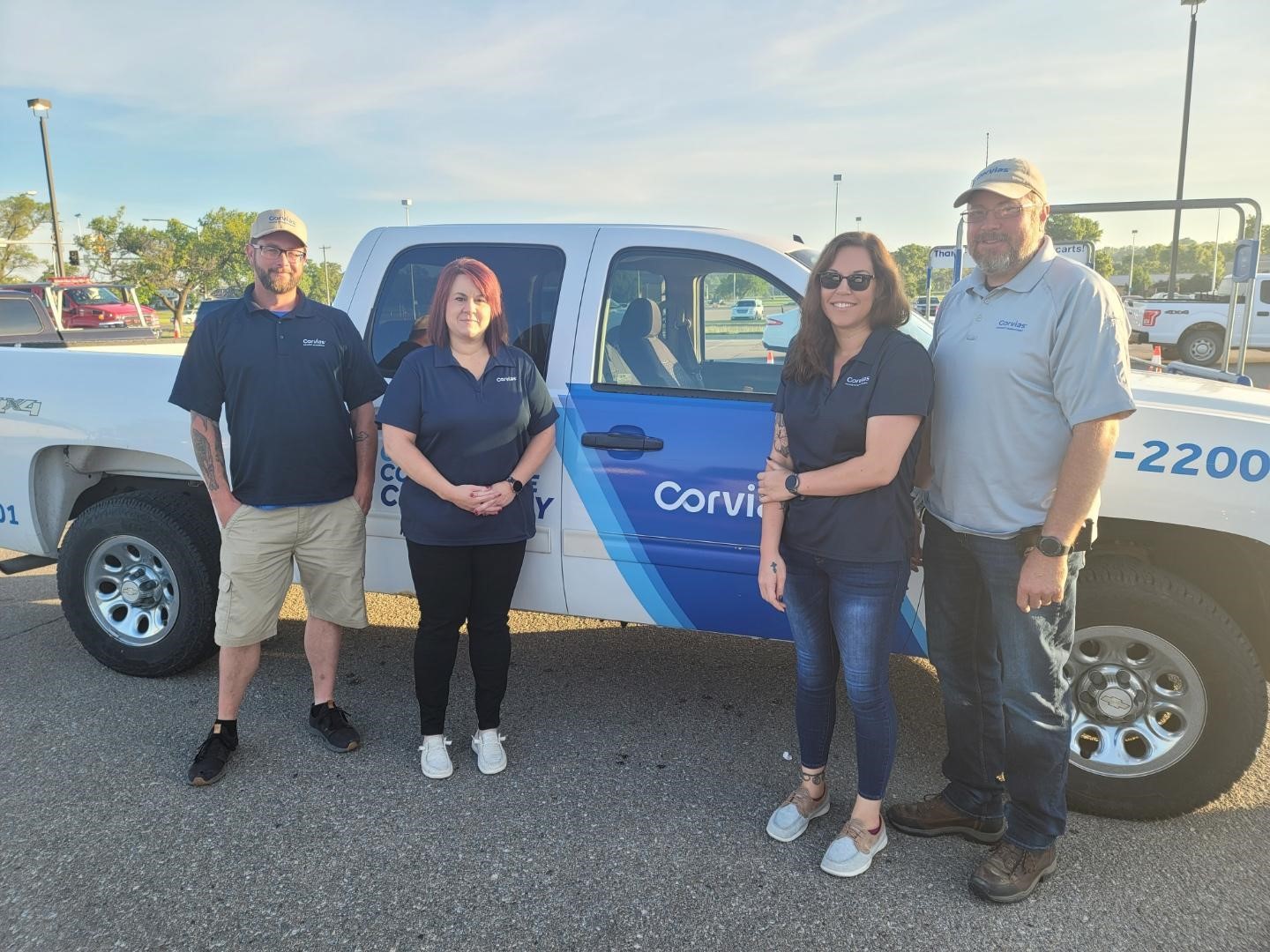 Pictured left to right are: Cory Vallery, Maintenance Technician; Jennifer McDonald, Resident Manager; Ashleigh Loghry, Senior Service Center Coordinator; and Preston Buckland, Maintenance Manager.