Wayne State University, Detroit, MI (November 14, 2023) — Corvias and Wayne State University (WSU) today announced the recipients of the 2023-2024 Wayne State Corvias Endowed Scholarship. Recipients of the scholarship, established in 2018, each receive $6,250 per semester, for a total of $12,500 for the academic year. Each year, two scholarships are presented to two Wayne State University students, reflecting a ten-year, $1 million commitment to the partnership between Wayne State University and Corvias.
This year's scholarship recipients are Neveah Rogan and Brea Hartsfield. Neveah Rogan is from Warren, Michigan, and is an incoming freshman at Wayne State University. Nevaeh is majoring in Criminal Justice and minoring in Pre-Law with the aspiration of becoming an attorney. As a lawyer, Neveah plans to help those in need and make a change in people's lives. In court, she intends to give people a voice when they feel like they don't have one. Neveah shares that receiving this scholarship enables her to focus on her studies and that it already gave her a confidence boost about her academic performance.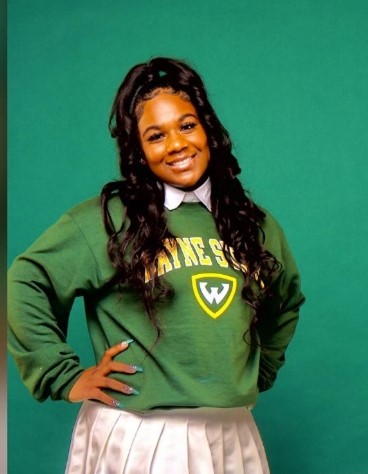 Brea Hartsfield is from Southfield, Michigan, and is beginning her second year at WSU as a Criminal Justice major. Brea plans to become an FBI agent, noting that less than one percent of FBI agents are Black women, and she intends to raise that number. A 2022 and 2023 scholarship recipient, Brea completed her first year at Wayne State this past May. She reports a positive experience, including getting to live on campus, having access to many resources, meeting new people, staying connected with different events and communities, and having independence as a college student.
"At Corvias, we believe education can help to transform lives and are proud to support and invest in the communities where we live, work, and serve," said Chris Wilson, chief executive officer of Corvias. "Congratulations to Neveah and Brea on their achievements; we look forward to seeing where their education takes them."
"This scholarship is another great benefit of our continued partnership with Corvias and we appreciate their investment in our students," said Kimberly Andrews Espy, Ph.D., Wayne State University's President. "We look forward to watching Neveah and Brea learn and grow on our campus and seeing all they will accomplish here and in the future as a result of this opportunity."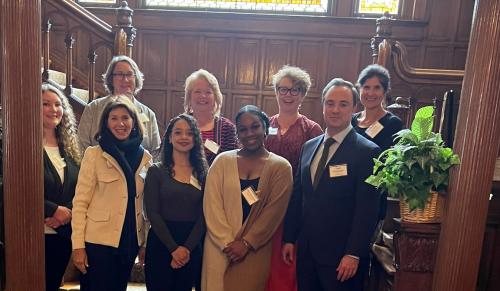 Corvias donates $500,000 to the scholarship endowment and the remaining $500,000 comes from the 40-year housing partnership between Wayne State and Corvias in annual installments. During the partnership, an estimated 80 students will receive a scholarship, and the Wayne State Corvias Endowed Scholarship endowment fund expects to provide scholarships to students in perpetuity.
Recipients may apply the scholarship award to tuition, fees, and room and board in on-campus housing. To be eligible, they must enroll full-time, reside in on-campus housing, demonstrate financial need, and achieve and maintain a minimum 3.0 grade point average. A luncheon in the 2023 recipients' honor was recently held.
Corvias has one of the largest on-campus higher education partner portfolios in the U.S., serving nearly 20,000 students and providing services for 15 colleges and universities, including the University of Norte Dame, Purdue University and Wayne State University. In partnership with Residence Life, Corvias strives to enhance the quality of life for its residents, allowing them to grow and thrive. Click here to learn more about this portfolio and Corvias' work with its higher education.
###
About Corvias  
As a privately-owned company headquartered in Warwick, RI, Corvias partners with the Department of Defense and higher education institutions nationwide to solve their housing, infrastructure and energy resiliency challenges and to create long-term, sustainable value through our unique Solutions Through PartnershipsSM approach. Corvias pursues the kinds of partnerships that materially and sustainably improve the quality of life for the people who call our communities home. Corvias seeks to partner with organizations with aligned values and missions that are important to our nation's success. To learn more, please visit: www.corvias.com. 
About Wayne State University
Wayne State University is a premier urban research institution offering nearly 350 academic programs through 13 schools and colleges to more than 24,000 students. Wayne State University houses nearly 3,500 undergraduate and graduate students in living-learning communities right in the heart of Midtown Detroit. Learn more at www.housing.wayne.edu.
Media Contact:
Christina Chase  
(401) 541-3349 
Communications@Corvias.com