East Greenwich, RI December 21, 2018) —In partnership with the U.S. Department of Defense, Corvias achieved energy offsets of 30-60% across four U.S. military installations, exceeding the programmatic goal of 25% savings by 2025.  
"Our partnership with the DoD supports energy security, stabilization and resiliency at military installations," said Greg Cannito, Partnership Innovator at Corvias. "Within our long-term partnerships, we have found ways to save the military money by operating their energy services at lower and predictable rates, and in turn, we are returning that savings to our military customers."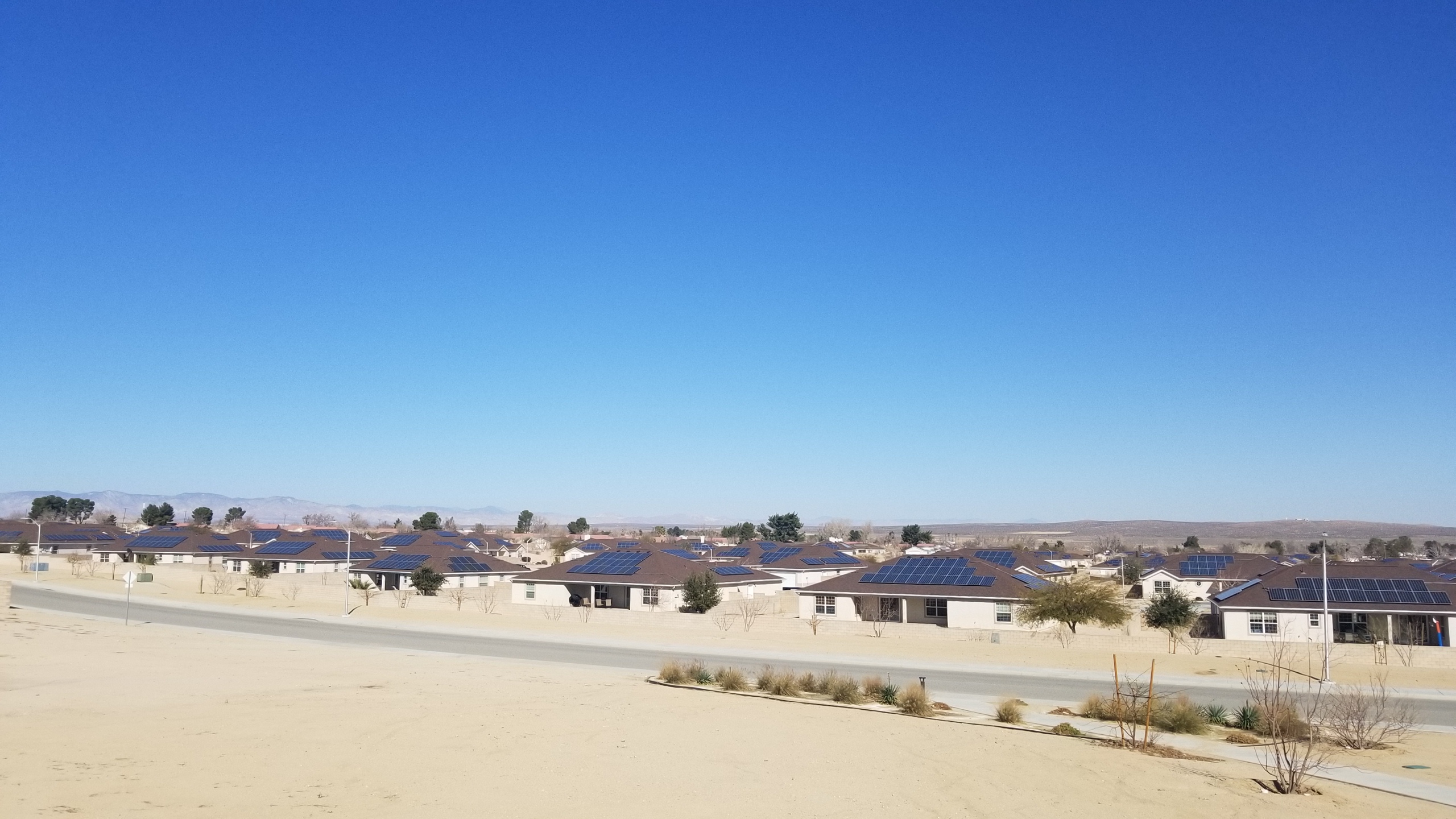 Achievements of the program include:  
30MW of solar installed as of October 31, 2018, equating to eliminating 92,000 tons of carbon emissions each year 

More than 1,600 military homes received solar panels and more than 17,000 ground-mounted panels were installed 

Largest solar project in entire state of Kansas at Fort Riley, offsetting 33% of energy consumption for Fort Riley privatized housing 

Offset 60% of energy consumption in privatized housing at Edwards Air Force Base in California 
Four installations undergoing energy savings initiatives: Aberdeen Proving Ground in Maryland, Edwards Air Force Base in California, Fort Riley in Kansas and Fort Meade, Maryland   

200 jobs created across the program at three bases that had construction in 2018 
Aberdeen Proving Ground – 90% local labor and 10% WMBE of the workforce 

Edwards Air Force Base –30% minority  

Fort Riley – 55% local contractors, 15% minority 
Enacted by Congress in 1996, the Military Housing Privatization Initiative leverages private-sector capital, as well as housing industry expertise in construction and management, to reverse the military's housing deficiency by expanding and modernizing housing, with predictable, stable long-term operating costs and performance. Since 2015, Corvias and its partner Onyx Renewable Partners L.P. have supported the Department of Defense's Office of Energy Initiative goal to deploy 1 GW of renewable energy on Army installations by 2025 and derive 25 percent of total energy consumed for renewable energy sources by 2025. 
"At Corvias, we're dedicated to our core mission of putting service members and their families first, exemplified by our commercial work and commitment in the past 12 years of providing scholarships to military family members," said Cannito. "Our partnerships have created jobs and resilient communities, increased resources for housing and infrastructure programs and have created a strong sense of community for service members and their families."  
### 
About Corvias
As a privately-owned company headquartered in East Greenwich, RI, Corvias partners with higher education and government institutions nationwide to solve their most essential systemic problems and create long-term, sustainable value through our unique approach to partnership. Corvias pursues the kinds of partnerships that materially and sustainably improve the quality of life for the people who call our communities home, purposefully choosing to partner with organizations who share our values and whose mission is to serve as the foundational blocks, or pillars, of our nation. To learn more, please visit: www.corvias.com  
About Onyx Renewable Partners L.P.
Onyx is a renewable energy development company established by funds managed by Blackstone Energy Partners that is focused on greenfield development in the North American solar and wind sectors. The Onyx team brings over 100 years of collective industry experience and perspective, having developed more than 1 GW of renewable projects. As a full-service firm with capabilities including development, construction, financing, and asset management, Onyx is able to provide creative solutions to large energy users and land owners in North America. Onyx prides itself on its ability to bring together exceptional talent with deep industry knowledge to solve challenging issues for customers looking to maximize renewable power generation. Onyx is headquartered in New York City.  www.onyxrenewables.com