East Greenwich, RI (July 12, 2022) – Corvias work order survey results from its university partnerships have exceeded industry averages, averaging 4.86 out of 5, compared to 4.58 as per norm for the spring 2022 semester. Across its 15 university partnerships, where Corvias partners with University Residence Life to provide on-campus housing, Corvias has implemented the third-party survey administrator SatisFacts to send each student an InSite survey following the completion of their maintenance service request.
"These point of service surveys provide immediate results, which help us understand our residents' satisfaction," said Thelma Edgell, senior vice president of Corvias Property Management for Higher Education. "If someone has a concern, we can now follow up with them immediately. It's also a great tool to share with our partners."
In addition to ranking the quality of the maintenance service request, students can leave comments, for example:
"Once we voiced our issue, maintenance was on it and was able to address it very quickly," stated one Abraham Baldwin Agricultural College student in the post-work order survey.
Another student, who attends Dalton State College, said "I have been a resident at Mashburn Hall for two years and the professionalism and willingness to help from our maintenance workers have always been outstanding!"
The Corvias team is committed to collecting actionable feedback to continue to ensure that on-campus university residents have an optimal experience and enhanced quality of life.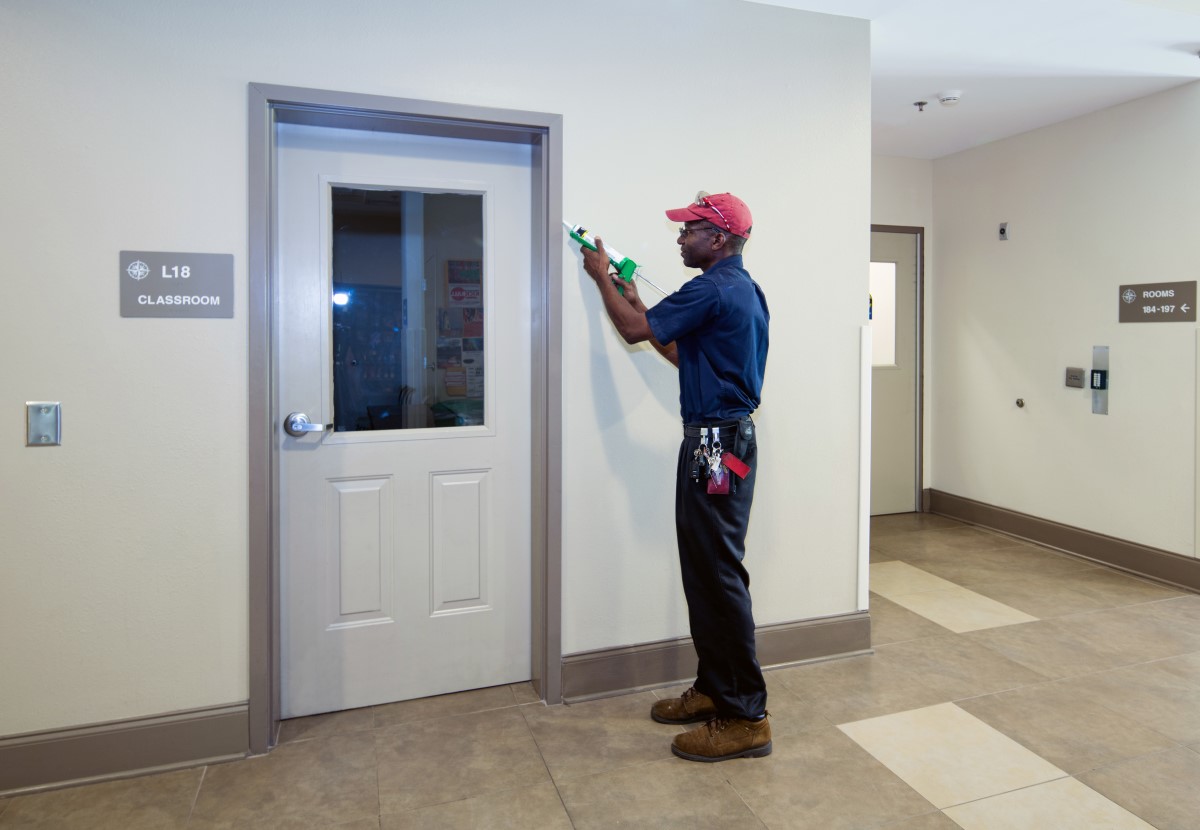 "The high scores and positive comments reflected in the survey results are a key indicator of the great work that is being done across the 15 colleges and universities where we operate," said Edgell. "We look forward to bringing this same level of work into the summer occupancy season – and later – into the fall semester."
Corvias has one of the largest on-campus higher education partner portfolios in the U.S., serving nearly 20,000 students and providing services for 15 colleges and universities, including the University of Norte Dame, Purdue University and Wayne State University. In partnership with Residence Life, Corvias strives to enhance the quality of life for its residents, allowing them to grow and thrive. Click here to learn more about this portfolio and Corvias' work with its higher education partners.
About Corvias Property Management
Corvias Management, LLC and its military property management affiliate apply their resident-first approach to provide housing operations, maintenance and service support for university and military communities to create safe, high-quality places to live, learn, work and interact. Together they manage 42,000 residential units, totaling approximately 50 million square feet of real estate across ten U.S. states, including at seven military installations and 15 universities.
About Corvias
As a privately-owned company headquartered in East Greenwich, RI, Corvias partners with higher education and government institutions nationwide to solve their most essential systemic problems and create long-term, sustainable value through our unique approach to partnership. Corvias pursues the kinds of partnerships that materially and sustainably improve the quality of life for the people who call our communities home, purposefully choosing to partner with organizations who share our values and whose mission is to serve as the foundational blocks, or pillars, of our nation. To learn more, please visit: Corvias.com



Media Inquiries



Mary Humphreys




(571) 309-5943




Mary.Humphreys@Corvias.com