Warwick, RI (February 21, 2023) – Corvias Property Management received a national "Resident Satisfaction Award" from SatisFacts for earning high customer service survey scores for its management of on-post housing of more than 72,000 residents across seven U.S. Army installations nationwide.
The following on-post military communities received resident satisfaction scores above 85%:
Maryland,

Aberdeen Proving Ground's Patriot Village, Plum Point, Bayside and Edgewood
Fort Meade's Meuse Forest, Midway Commons, Normandy Bluffs, Patriot Ridge, Potomac Place and Reece Crossings

North Carolina, Fort Bragg's Ardennes/Bataan, Hammond Hills, Nijmegen, Normandy Bluffs, Normandy/Bastogne Gables, Pope AFB, Ste Mere Eglise and Randolph Pointe
Louisiana, Fort Polk's Cypress Terrace / Dogwood Terrace, Maple Terrace and Palmetto Terrace
Kansas, Fort Riley's Ellis Heights, Colyer Forsyth, Historic Main Post, McClellan Place and Warner - Peterson
Alabama, Fort Rucker's Allen Heights, Bowden Terrace and Munson Heights
Oklahoma, Fort Sill's Buffalo Soldier Acres, Old Cavalry Post and Southern Plains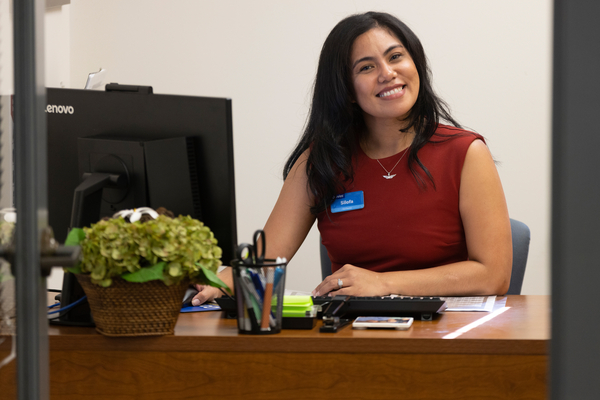 "Corvias is proud to provide solutions for the DoD that support readiness and resiliency, including infrastructure investments and housing renovations, energy and water-saving features. These SatisFacts Resident Satisfaction Awards reflect Corvias Property Management's ongoing commitment to delivering high-quality customer service," added Pete Sims, managing director for Corvias' DoD portfolio.
Strong Partnerships
"We are proud to congratulate Corvias on this outstanding achievement. Fort Rucker is 100% committed to ensuring the homes where our Soldiers' families live are a safe, healthy place where they can thrive. In my time with the Army, I've been to a lot of posts, and Fort Rucker has some of the best housing I've seen. Our commitment is to make Fort Rucker the best place to live, and working with our partners at Corvias helps us to keep doing just that. We owe nothing less to our Soldiers and families who sacrifice so much for our country," said Col. Robert J. Holcombe, Garrison Commander, Fort Rucker.
The SatisFacts Awards recognize top property management companies and housing communities that provide an outstanding resident experience. Customer service efforts are measured through annual or point of service "SatisFacts Insite®" surveys. To be named as a National Company Winner, resident satisfaction scores reflect a representative sample and achieve a minimum of 4.25+ out of a possible 5.00.
The SatisFacts scores serve as a benchmark for gauging performance and are also used to enhance resident satisfaction, retention, and overall resident experience. Corvias monitors survey feedback regularly and uses it to identify areas for improvement. Corvias continues to make better use of data-driven technologies and services to improve the resident experience, inform predictive maintenance and monitoring, drive greater business efficiencies, and improve the resiliency and sustainability of both the homes and their utility infrastructure. Every time service is performed, at multiple stages through the process, residents are provided the opportunity to give feedback. The Corvias onsite team receives SatisFacts reports monthly and annually.
###
About Corvias
As a privately-owned company headquartered in Warwick, RI, Corvias partners with the Department of Defense and higher education institutions nationwide to solve their housing, infrastructure and energy resiliency challenges and to create long-term, sustainable value through our unique Solutions Through PartnershipsSM approach. Corvias pursues the kinds of partnerships that materially and sustainably improve the quality of life for the people who call our communities home. Corvias seeks to partner with organizations with aligned values and missions that are important to our nation's success. To learn more, please visit: www.corvias.com.
About Corvias Property Management 
Corvias Management, LLC and its military property management affiliate apply their resident-first approach to provide housing operations, maintenance and service support for university and military communities to create safe, high-quality places to live, learn, work and interact. Together they manage 42,000 residential units, totaling approximately 50 million square feet of real estate across ten U.S. states, including at seven military installations and 15 universities.
Media Contact:
Mary Humphreys
(401) 541-3375
Communications@Corvias.com