Dothan, AL (April 5, 2023) – Corvias Property Management was awarded the SatisFacts "Community Award for 2022" for delivering exceptional student housing services at the Alabama College of Osteopathic Medicine (ACOM). Corvias has one of the largest on-campus higher education partner portfolios in the U.S., serving nearly 20,000 students and providing services to 14 colleges and universities. At ACOM, known for its 100% residency placement record and mission of "inspiring medicine through human touch," Corvias serves approximately 230 residents and received an Exceptional Company Score of a nearly 4.7 out of a 5.0 rating.
"This rating is a testament to the strength of our partnerships," said Chris Wilson, chief executive officer of Corvias. "Partnerships are at the heart of what Corvias does and together with our university partners, we continue to provide the highest level of service and add value to enhance the overall student experience."
The SatisFacts Awards recognize top property management companies and communities that provide an outstanding resident experience. Customer service efforts are measured through the SatisFacts Insite® and/or annual survey score. To qualify, award recipients must have at least 100 completed surveys and a combined portfolio score of 4.25 out of 5.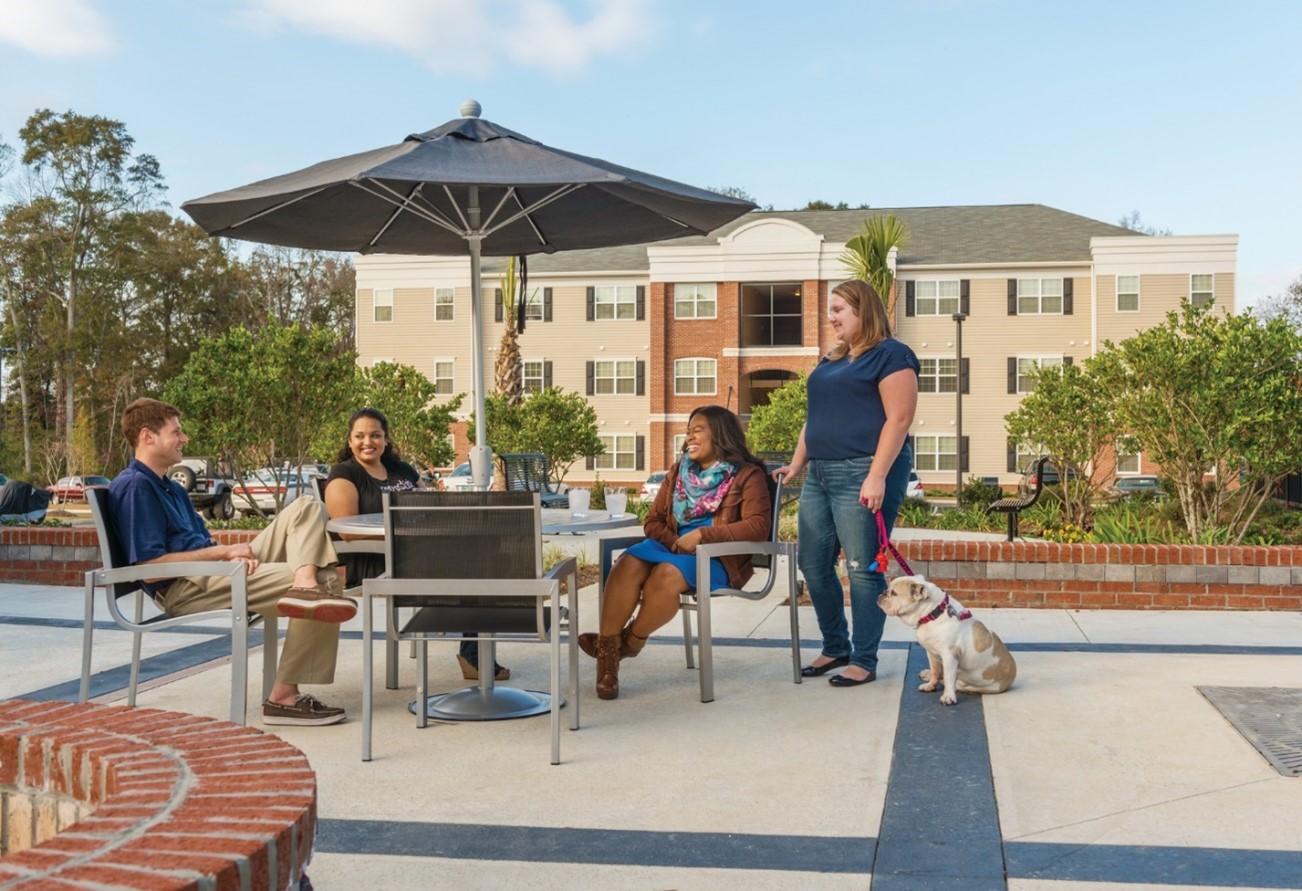 The award-winning property at Summerfield Square, an apartment complex for graduate students at ACOM, was ranked by residents in the following categories: Quality of Service, Staff Professionalism, and Average Response. Residents complimented Corvias Property Management for quick response times, professionalism, and quality of repair jobs. Quotes received from the surveys at this property include:
"Maintenance has been awesome at Summerfield. Thank you, guys, for all you do!"
"The team was quick to respond to my problem, even on the weekend, and fixed my issue first thing Monday morning!"
By taking care of everything from maintenance, landscaping, and housekeeping, Corvias Property Management works with ACOM faculty to create community that students are proud to call home. While on-campus housing provides many benefits to students, such as affordability, convenience, higher engagement, there are also benefits for the community at-large. This can include less traffic, more available housing options, the potential for longer occupancy stays, and a greater investment in the local community.
"We are pleased to partner with Corvias Property Management to ensure the highest-level of quality housing services and create a comfortable on-campus community environment for our students. Their work allows our medical students living at Summerfield to focus on their rigorous studies and our faculty to focus on high priority needs outside of the day-to-day maintenance," said Philip Reynolds, PhD, associate dean of Student Services.
Learn more about Corvias Property Management and their student housing services at ACOM, here.
# # #
About Corvias
As a privately-owned company headquartered in Warwick, RI, Corvias partners with higher education and Department of Defense institutions nationwide to solve their most essential systemic problems and create long-term, sustainable value through our unique Solutions Through PartnershipsSM approach. Corvias pursues the kinds of partnerships that materially and sustainably improve the quality of life for the people who call our communities home, purposefully choosing to partner with organizations who share our values and whose mission is to serve as the foundational blocks, or pillars, of our nation. To learn more, please visit: www.corvias.com.