Fort Rucker, Ala. (JUNE 27, 2022) – Corvias recently launched a large-scale, energy-efficiency improvement project to install energy upgrades in approximately 1,350 homes at Fort Rucker, Ala., on behalf of its Rucker Communities partnership with the Army. The water and energy-conservation improvements are part of Corvias' $325 million Solutions Investment, a first-of-its-kind direct equity investment focused on continued reinvestment to improve our on-post communities to benefit service members and their families. Corvias is a long-term solutions and management partner to the U.S. military.
"Advancing energy savings within our communities is one way we are continuing to improve the day-to-day comfort of our residents. It is also laying the foundation for our future operations," said Peter Sims, Managing Director for Corvias. "These energy and water saving upgrades directly support the Department of Defense's goal to enhance the resilience of federal infrastructure, and we estimate future utility savings of $240 million, all of which will be reinvested in our residents' on-post living experience."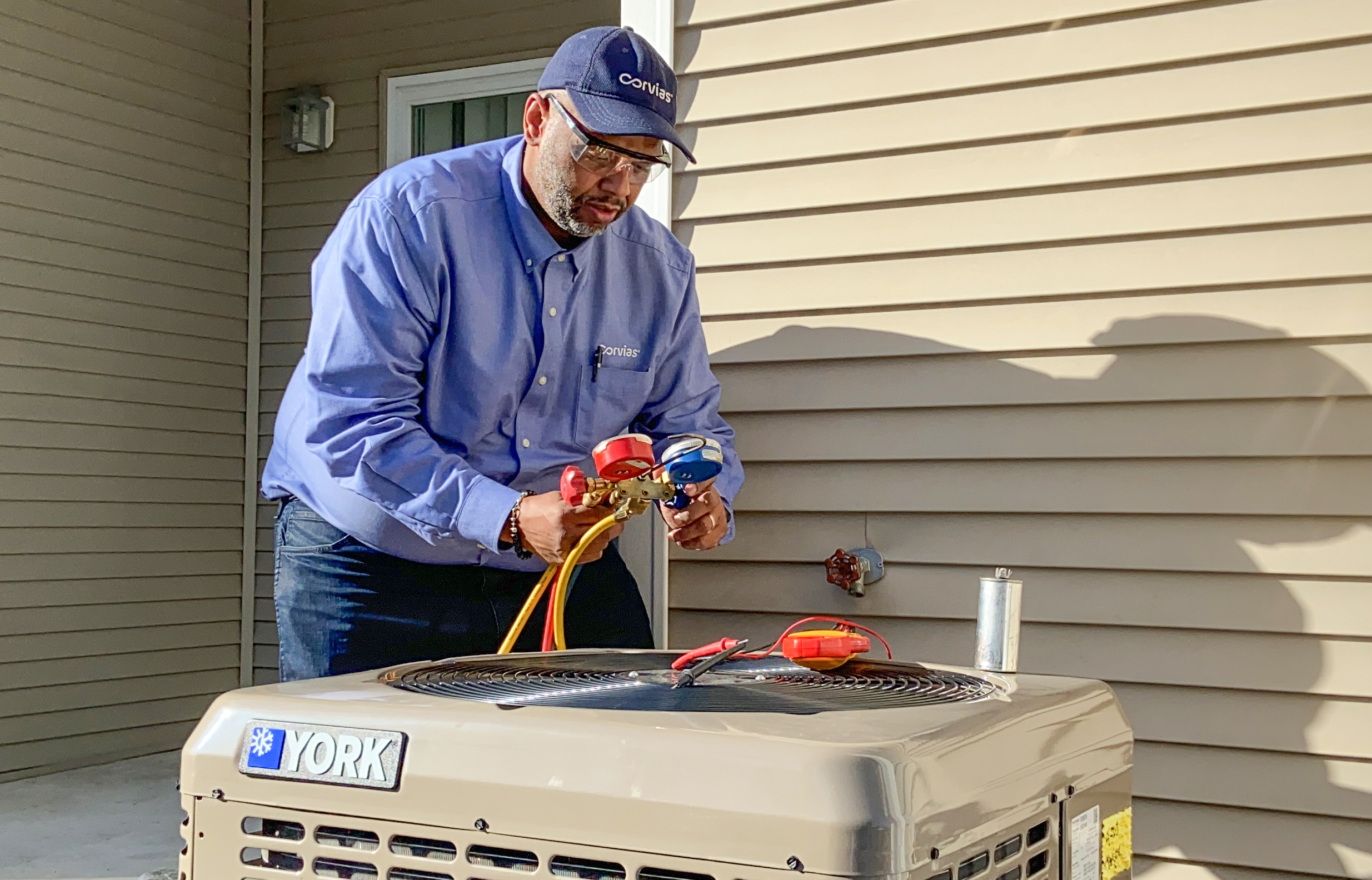 Corvias is leading the conservation upgrades in conjunction with Johnson Controls, a global leader in smart, healthy, and sustainable buildings. The upgrades at Fort Rucker include:
Water conservation measures, including installing more than 900 low-flow toilets, more than 3,600 bathroom-faucet aerators, more than 1,300 kitchen-faucet aerators, and more than 2,700 shower heads. These low-flow fixtures reduce water usage, which can lead to lower utility costs.
More than 65,000 energy-efficient lighting and fixture upgrades, providing each family with a more attractive and resourceful home.
More than 500 HVAC split systems, which are reliable, efficient, long-lasting, and provide families with more cost-efficient and comfortable homes.
Approximately 550 weatherization additions, including insulation, weather stripping, and sealant around windows and doors. These upgrades will immediately contribute to a more comfortable home environment by improving the efficiency of heating and cooling systems.
Corvias' Solutions Investment also includes major renovations to more than 100 Munson Heights duplex homes, which were built in the 1950s. The homes will receive a more contemporary, open floor plan and features, including front and back porches and dedicated laundry rooms as well as new flooring, roofing, windows, gables, driveways, landscaping, exterior siding, and more efficient air conditioning units. More than 85% of the homes have been completed, and Corvias anticipates all homes will be delivered by December 2022.
In addition to the housing upgrades at Fort Rucker, the investment will benefit more than 70%, or approximately 16,000, of Corvias-managed homes across Fort Meade, Md., Fort Sill, Okla., Fort Riley, Kan., Aberdeen Proving Ground, Md., and Fort Bragg, N.C. The changes are anticipated to save an estimated $240 million over 30 years, allowing Corvias to reinvest those savings back into the military communities to fund additional improvements. Once completed, the water and energy conservation measures will yield an average annual utility savings of approximately 16 percent of Corvias' Army portfolio-wide utility-related operating expenses.
###
About Corvias and the Military Housing Privatization Initiative
Corvias is a partner to the U.S. Army as part of the U.S. Department of Defense Military Housing Privatization Initiative (MHPI) to revitalize, operate and maintain on-base military family housing. MHPI has enabled renovations, new construction, and water and energy-saving initiatives, including the largest solar project in Kansas, located at the Fort Riley military housing community, which is part of Corvias' partnership with the Army. In 2019, Corvias developed a $325 million solutions investment for its Department of Defense portfolio to fund strategic modernization and resiliency improvements to its U.S. Army base housing infrastructure.
Media Inquiries

Mary Humphreys
(571) 309-5943
Mary.Humphreys@Corvias.com