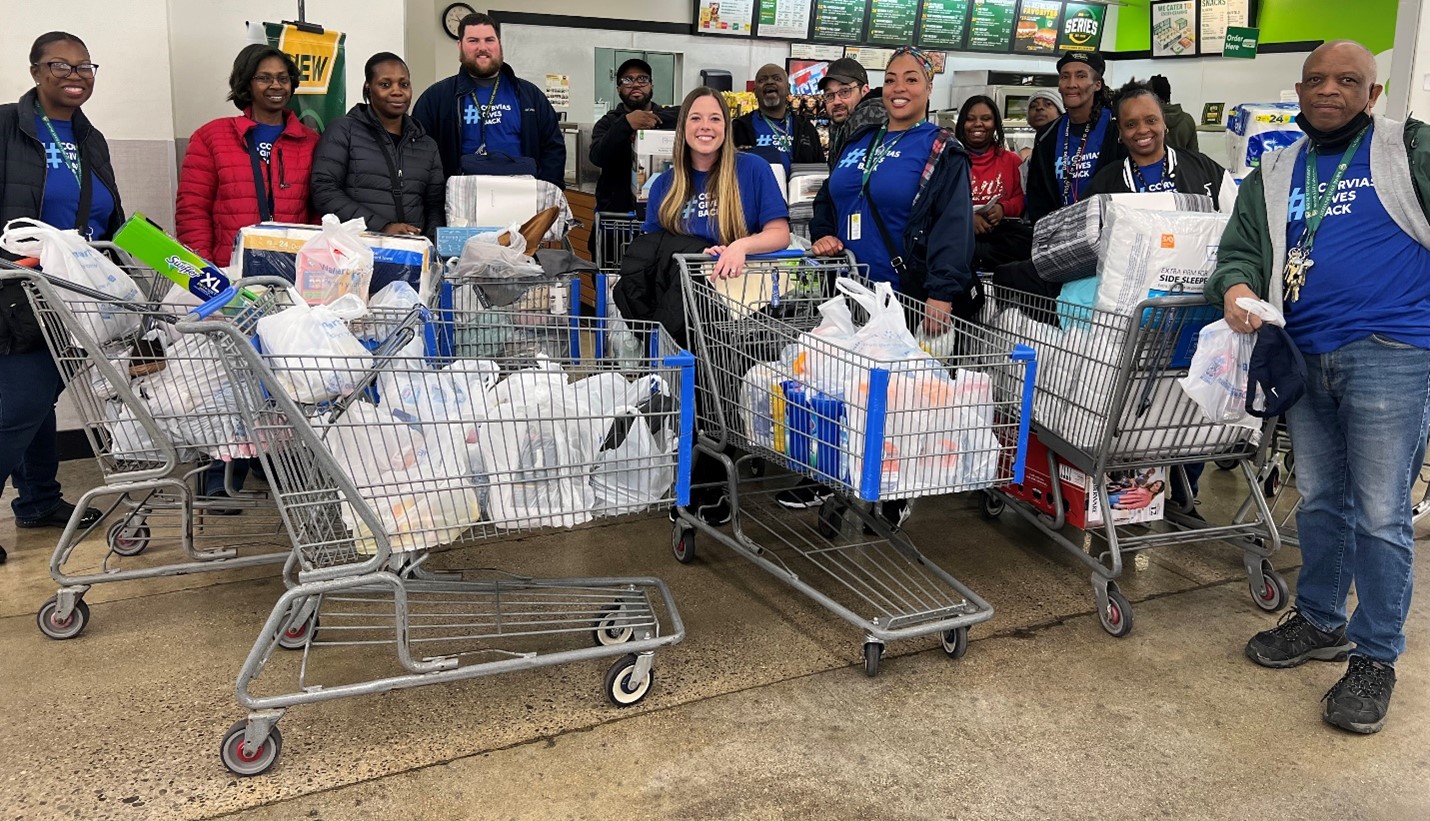 Warwick, RI (May 24, 2023) – Home essentials, including linens, bakeware and cleaning supplies were among the list of much-need items for Detroit-area Veterans who recently transitioned to permanent housing. The Corvias Property Management team that delivers housing services at Wayne State University in Detroit, Mich., responded to those needs and delivered trunk loads of supplies that included a microwave, bath towels, bedding, pillows and so much more.
"Our team members have shared with us how important it is that our giving back programs support our partners, employees and the members of the communities we serve," said Corvias CEO Chris Wilson. "Giving them time off to volunteer, matching their charitable contributions, and supporting community efforts are some of the ways we endeavor to make a lasting, positive impact."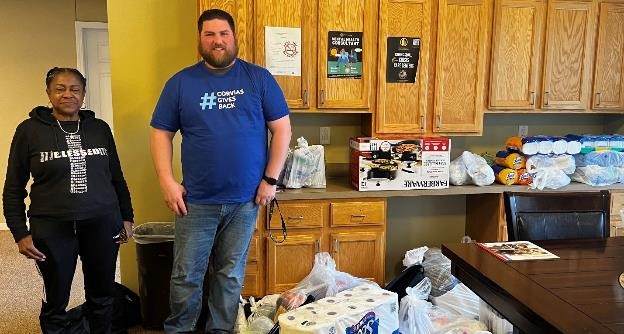 Generously giving back to the communities where it operates is a Corvias core principle. In 2022, Corvias team members volunteered more than 625 hours nationwide and donated more than $120,000 to non-profit organizations in honor of Corvias' commitment to giving back.
When founder and executive director of the Looking at the Whole Picture Foundation, Janice Banks, learned about Corvias' resources in the Detroit area, she connected them with the Veterans in need. "Looking at the Whole Picture connects organizations that serve Veterans and returning citizens with available resources," she said. "We appreciate organizations like Corvias that provide much-needed community support in the city of Detroit."
# # #
About Corvias
As a privately-owned company headquartered in Warwick, RI, Corvias partners with the Department of Defense and higher education institutions nationwide to solve their housing, infrastructure and energy resiliency challenges and to create long-term, sustainable value through our unique Solutions Through PartnershipsSM approach. Corvias pursues the kinds of partnerships that materially and sustainably improve the quality of life for the people who call our communities home. Corvias seeks to partner with organizations with aligned values and missions that are important to our nation's success. To learn more, please visit: www.corvias.com.
About Corvias Property Management   
Corvias Property Management applies its resident-first approach to provide housing operations, maintenance and service support for university and military communities to create safe, high-quality places to live, learn, work and interact. Across ten U.S. states, Corvias Property Management maintains 42,000 residential units, totaling approximately 50 million square feet of real estate, including at seven military installations and 15 universities.
Media Contact
Christina Chase
(401) 541-3349
Communications@Corvias.com