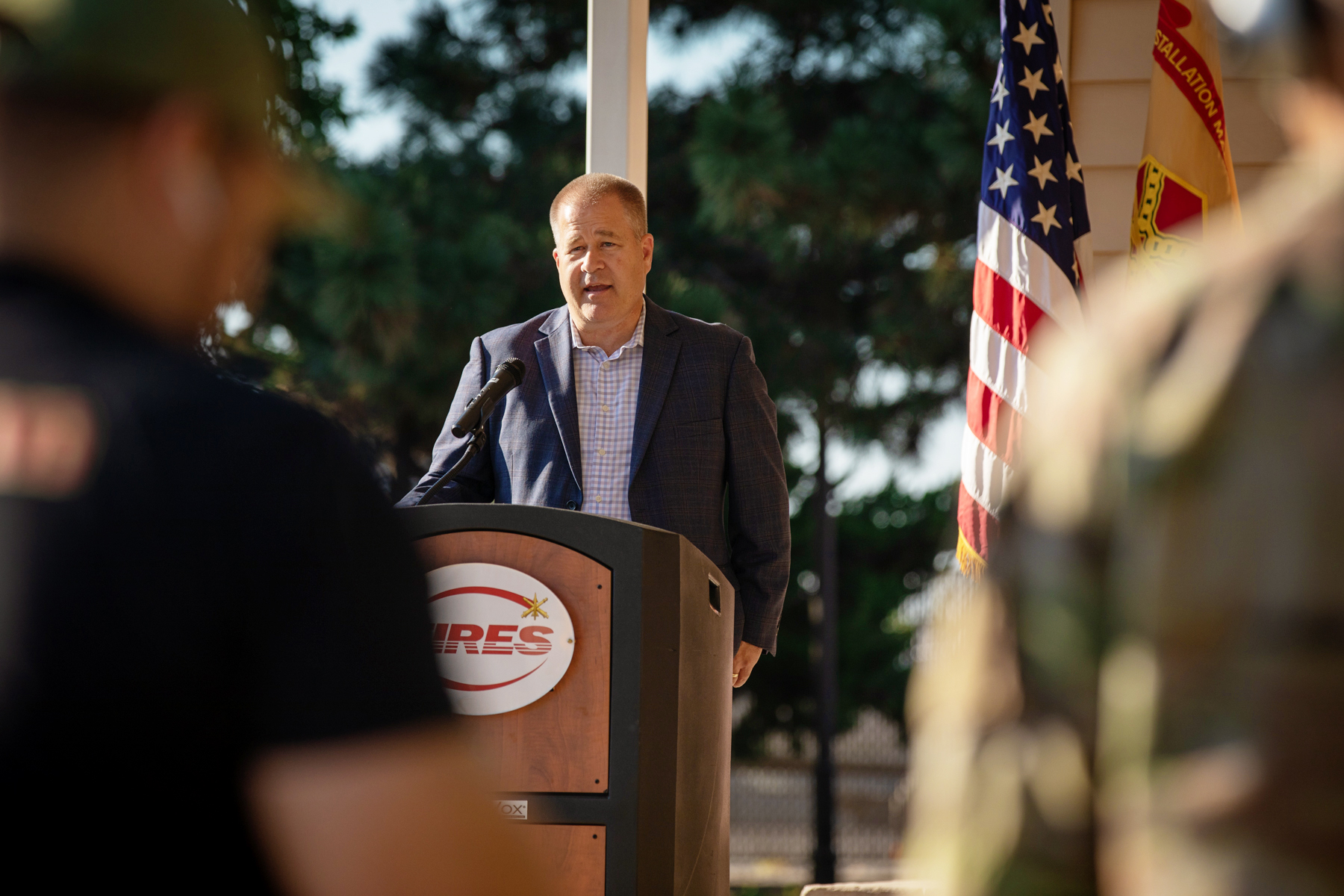 FORT SILL, OKLA. (Sept. 16, 2022) – Through the Military Housing Privatization Initiative (MHPI), Corvias has renovated 879 homes, constructed 512 new homes, and demolished 108 homes investing more than $210M, with 72% of contracts going to small businesses, as part of their partnership with Fort Sill since assuming operations of family housing in November 2008. Today, the Fort Sill-Corvias partnership achieved another key milestone for on-post housing: the successful renovation and conversion of a series of multi-family duplex homes into modern, five-bedroom, single family homes. The Harper family was welcomed to their new home as part of today's ceremony.
"This initiative will provide outstanding quality of life for some of our larger military families," said Col. James H. B. Peay IV, United States Army Garrison Fort Sill commander. "In addition, it's a model of excellence in repurposing existing military resources to accommodate current service member needs."
Corvias is a recipient of the 2021 National SatisFacts Resident Satisfaction Company Award for excellent resident service efforts and property management for military housing. With an occupancy rate consistently over 96% for the 1,808 available homes in their Fort Sill inventory, Corvias has completed more than 97% of the 5,000+ work orders on time and received a score of 4.54 out of 5 for customer service in the past quarter.
"The Corvias team comes together every single day to help military families make military installations such as Fort Sill their home," said Pete Sims, managing director at Corvias, a long-term solutions and management partner to the U.S. military. "We are committed to supporting the resilience of the Army's infrastructure with capital improvements that accommodate the needs of today's military families in parallel with the mission requirements of the Department of Defense."
"Moving is never easy but knowing we would be the first in this five-bedroom home made this PCS very exciting," said Specialist Timothy Harper. "I know we will be very happy here," Desiree, his wife, continued. "The layout of the home perfectly balances our much-needed individual space with areas for family time."
Corvias' 50-year partnership with Fort Sill is part of the MHPI, which leverages private-sector capital and expertise to reverse the military's housing shortage. This is done by expanding and modernizing housing with predictable, stable, long-term operating costs and performance.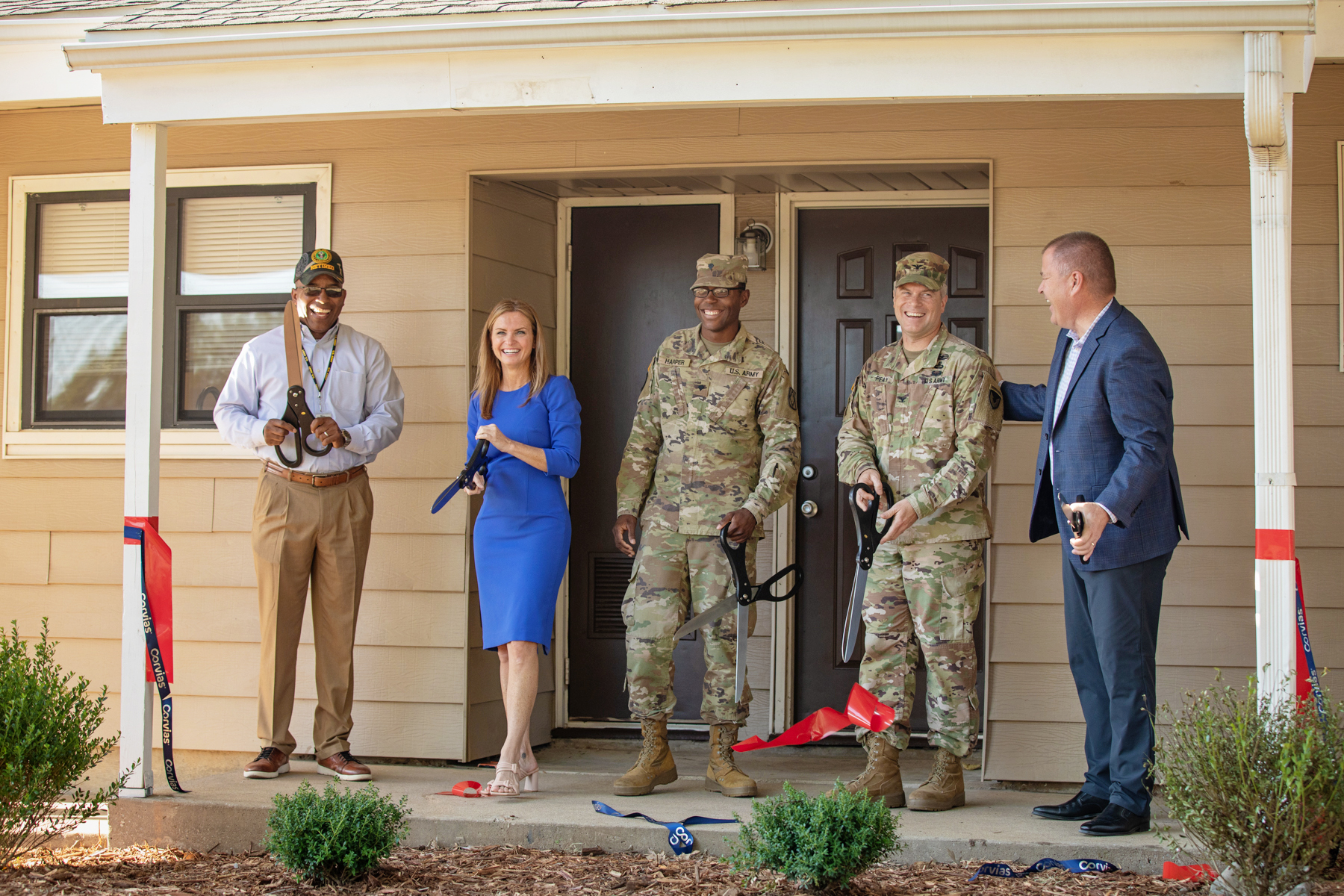 ###
About Corvias
As a privately-owned company headquartered in Warwick, RI, Corvias partners with higher education and government institutions nationwide to solve their most essential systemic problems and create long-term, sustainable value through its unique approach to partnerships. Corvias pursues the kinds of partnerships that materially and sustainably improve the quality of life for the people who call its communities home, purposefully choosing to partner with organizations who share its values and whose mission is to serve as the foundational blocks, or pillars, of the nation. To learn more, please visit: www.corvias.com.
About Corvias and Military Housing
Corvias Management - Army, LLC and its higher education management affiliate apply their resident-first approach to provide housing operations, maintenance and service support for military and university communities to create safe, high-quality places to live, learn, work and interact. Together they manage 42,000 residential units, totaling approximately 50 million square feet of real estate across ten U.S. states, including at seven military installations and 15 universities.