ORLANDO, FL (November 6, 2023) – Responsible for housing at the largest U.S. Army base by population, Fort Liberty in North Carolina, Corvias, a privatized solutions partner, is helping to solve for readiness and resiliency needs across more than 22,000 of its managed homes at seven military installations. Coming together with distinguished representatives from the defense industry, at the Association of Defense Communities (ADC) Installation Innovation Forum November 6-8, Corvias will showcase how its continuous reinvestment and modernization efforts are supporting the future planning of installations, while providing greater value to the Department of Defense (DOD) and its most critical asset – its people.
"For more than twenty years, Corvias has provided Solutions Through Partnerships℠ that help address the nation's military readiness and resiliency needs in several ways, including both new and improved on-base military housing communities, renewable energy projects, and other energy conservation initiatives," said Chris Wilson, CEO of Corvias. "Partnering with the Department of Defense and other business organizations to facilitate innovation beyond housing and provide best-in-class services, Corvias has worked to help meet needs at installations so that service members can focus on the mission at hand."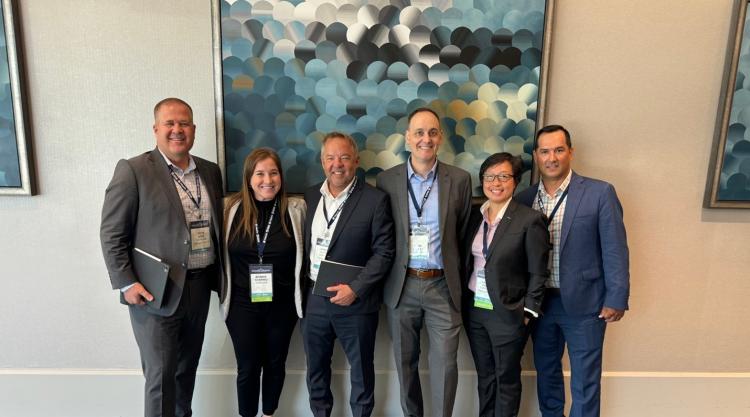 For further impact, Corvias will host the opening evening reception and present a breakout session, "Reimagining Military Housing Through Innovation," with ICON, a 3D technology innovator on November 6. The dialogue will provide an inside view into each company's distinctive journeys using innovation and robotic construction technology to advance military housing communities, and support DOD goals, while confronting today's military housing challenges. 
"Corvias values the opportunity to convene with our military and industry partners and peers to share new innovations and industry insights that will continue to improve quality of life on installations and help further the DOD's goals," said Wilson. "The synergy created when we are in the room with other pioneers is an invaluable experience from which Corvias, our partners, and service members and families all benefit from."
This premier annual event, which brings together senior military leaders, key members of Congress, and representatives from the defense industry, will include compelling presentations and is expected to be the biggest forum since the inaugural event in 2013, attracting over 900 attendees. Distinguished keynote speakers include the Honorable Brendan Owens, Assistant Secretary of Defense for Energy, Installations, and Environment, the Honorable Rachel Jacobson, Assistant Secretary of the U.S. Army Installations, Energy and Environment and other senior-most leaders from senior energy, installations, and environment leadership.
For more information about the forum, visit: https://installationinnovation.org/. To learn how Corvias is planning for the future of military housing or to meet with the Corvias team at ADC, click here.
# # #
About Corvias
As a privately-owned company headquartered in Warwick, RI, Corvias partners with the Department of Defense and higher education institutions nationwide to solve their housing, infrastructure, and energy resiliency challenges and to create long-term, sustainable value through our unique Solutions Through PartnershipsSM approach. Corvias pursues the kinds of partnerships that materially and sustainably improve the quality of life for the people who call our communities home. Corvias seeks to partner with organizations with aligned values and missions that are important to our nation's success. To learn more, please visit: www.corvias.com. 
Media Contact
Mary Humphreys
(401) 541-3375 
Communications@Corvias.com