Military housing is an integral part of the overall well-being of our armed forces. It's not just about providing shelter; it's about creating communities that support the unique needs of military families. One initiative stands out for its impact on both service members and the Department of Defense (DOD) – the Military Housing Privatization Initiative (MHPI). At the heart of this initiative is a commitment to improving the quality of life for service members and families while effectively managing the DOD's housing inventory. Corvias, a leader in military housing solutions, plays a vital role in this endeavor, aligning seamlessly with the values of both the initiative and the DOD.
Understanding the Military Housing Privatization Initiative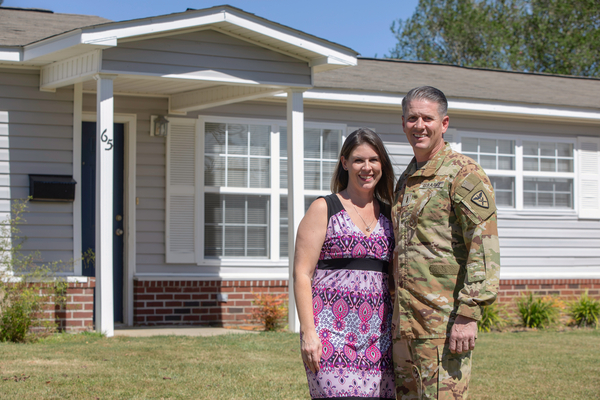 MHPI is a strategic approach established in 1996 to revitalize military housing communities across the United States by partnering with private sector companies. The goal is to upgrade, maintain, and manage military housing to provide high-quality, safe, and comfortable homes for service members and their families. This initiative allows member companies of the Military Housing Association (MHA) to serve as housing providers for active military members and their families.
According to MHA, the initiative was introduced in response to the deteriorating condition of the DOD's housing inventory, which suffered from inadequate new construction and maintenance funding. The DOD identified approximately 180,000 inadequate housing units in need of improvement or replacement, resulting in a $20 billion housing maintenance backlog that would take 30 years to address through traditional contracting and construction methods. This backlog posed recruitment and retention challenges for the military.
Under MHPI, developers were selected through open competition to operate and maintain housing communities at more than 150 military installations, while the DOD retained ownership of the land. Today, these public-private partnerships have led to more than 80 MHPI projects and 200,000 housing units across the country, significantly improving military housing conditions.
Benefits of the Military Housing Privatization Initiative
Corvias' partnership with the DOD offers many benefits for service members and families living on installations, including:
Quality of Life: One of the primary objectives of MHPI is to provide military service members and families with safe, comfortable, and well-maintained housing. Corvias takes this mission to heart by investing in modernizing and upgrading housing facilities. Families benefit from improved living conditions, updated amenities, and enhanced community services, making living on-base very desirable and creating a better quality of life for those who serve our nation.
Focus on Sustainability: Corvias understands the importance of sustainability in military housing. Many of their housing projects prioritize energy-efficient designs and green technologies. These initiatives not only reduce the carbon footprint but also lead to cost savings over time, contributing to the DOD's broader sustainability goals.
Community Development: Through MHPI, military housing communities have evolved into vibrant, well-planned neighborhoods. These communities often include amenities such as playgrounds, parks, community centers, and recreational facilities, fostering a sense of belonging among residents.
Retention and Recruitment: An often-overlooked benefit of the MHPI is its positive impact on military recruitment and retention efforts. High-quality housing provided by Corvias helps attract and retain service members, ensuring a skilled and stable force for national defense.
Economic Benefits: The MHPI is not just about better housing; it's also about contributing to local economies. Corvias partners with local businesses and suppliers, generating jobs and economic growth in the communities surrounding military bases
Resiliency:  Corvias places a strong emphasis on incorporating resiliency measures into military housing projects. This entails enhancing the ability of these communities to adapt and recover effectively in the face of various challenges and threats, safeguarding the well-being and security of military families. Resiliency measures encompass infrastructure upgrades, disaster preparedness, and a commitment to maintaining sustainable, secure environments for residents.
Corvias' Commitment to its Installations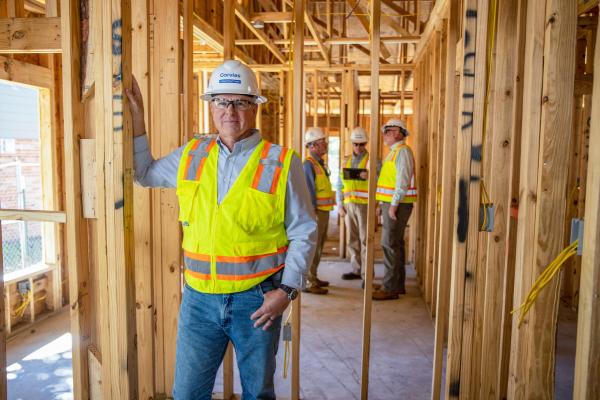 With a heartfelt commitment to transforming military housing, Corvias has made significant investments in the modernization and enhancement of housing facilities. Currently overseeing nearly 22,000 homes across seven military installations in six states, including Kansas, Oklahoma, Louisiana, Alabama, North Carolina, and Maryland, Corvias has undertaken numerous improvements at these locations. Enhancements undertaken across installations include:
Housing Renovations: Corvias renovations include high-efficiency appliances, sleek cabinets, luxury vinyl flooring, ample storage and safe rooms for inclement weather. As a result, recently renovated homes at Fort Meade were leased by active-duty service members within 10 days. 
Energy Efficiency: Corvias focuses on energy-efficient upgrades, such as the installation of energy-efficient windows, water heaters, lighting and fixtures, HVAC units, toilets, shower heads, insulation, and heating/cooling systems to reduce utility costs for residents.
Renewable Energy: Solar panels installed by Corvias offset 46% of the military housing's energy consumption across three installations. To date, Corvias has installed 34 megawatts of solar energy. Geothermal heating and cooling pump upgrades installed at Fort Johnson have also significantly reduced the community's carbon footprint.
Corvias' partnership with the U.S. Army and contributions to the Military Housing Privatization Initiative have been a game-changer for military housing. It's not just about constructing new buildings; it's about providing military families with safe, comfortable, and thriving communities. The benefits of this program extend far beyond housing, impacting recruitment, retention, sustainability, and local economies. Corvias' commitment to excellence in this initiative is not only an investment in our military personnel and families but also a testament to their dedication to supporting those who serve our nation. For more information on how Corvias is fostering a positive impact through MHPI, click here: https://www.corvias.com/military-partners