Severely degraded bodies of water prompt U.S. communities to seek improved stormwater runoff measures.
According to the EPA, 40% of studied rivers, lakes, and estuaries are unfit for fishing or swimming primarily due to pollution from agriculture and urban area runoff. Corvias infrastructure solutions solves many of these stormwater related issues. We provide scalable, cost-effective solutions to help state and local governments and property owners solve their most complex water and drainage issues and meet EPA Clean Water Act compliance standards. 
Corvias Stormwater Services
Since 2015 Corvias has led the way with the first 30-year community-based public private partnership to address water quality through the application of green and grey infrastructure. Our programs help local governments tackle pollution reduction, flooding, deferred maintenance, and all regulatory requirements needed to meet compliance with the Clean Water Act. 
Corvias provides holistic stormwater solutions across your community by implementing green and gray infrastructure. By taking a nature-based approach and utilizing low-impact development practices, green stormwater infrastructure benefits the environment by reducing pollutants, improving air quality, and enhancing biodiversity. Through the design and implementation of green infrastructure, Corvias creates long-term jobs, raises quality of life, and brings the community together. Furthermore, Corvias can help your community implement best management practices, reduce combined sewer overflows, and design green, complete streets.
Our services include: 
High performance green stormwater infrastructure  

Nature-based approaches to stormwater management  

Low-impact development best management practices  

Complete streets and Green streets 

Long-term maintenance of stormwater assets 

Quality community engagement 

K-12 environmental curriculum development and hands-on learning opportunities 

Workforce development through continued education and Mentor Protégé Programs 

Local, small and minority-owned business utilization 

Planning and implementation to meet pollutant load reduction requirements 

Quality oversight on all phases of the program (planning, design, construction, and maintenance) 

Innovative funding and financing methods   
Solutions That Work
As part of the planning phase, we work with our partner to identify and define the project's vision, goals, and key performance indicators. We then address the most prevalent obstacles for stormwater management implementation, such as contractor capacity, funding, long-term maintenance, and the ability to deploy green infrastructure at scale in an expedited manner. The solutions we offer are based on our industry experience and knowledge as well as input from our community partners.
Finally, we uncover funding strategies that will provide the necessary capital to scale successfully. We are paid a fixed cost with performance-based incentives that tie compensation to the desired goals of each community, ensuring we meet our partners' performance indicators while transferring project risk to Corvias.  
Learn how our innovative strategies can help solve your stormwater management challenges
Total Local Economic Impact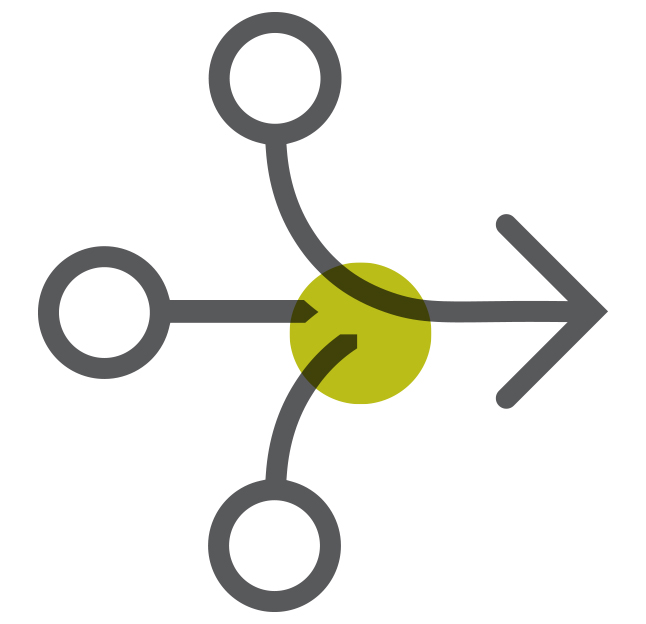 Corvias' Aggregated Approach Saves Time and Money
Corvias' stormwater management partnerships are designed to save time and money over the lifecycle of the program through intensive upfront planning, community engagement, and by aggregating projects into a programmatic delivery mechanism. Corvias manages and delivers infrastructure improvements by designing one large comprehensive strategy that addresses the environmental, social and financial needs of its partners. As program manager, Corvias builds a team of local, small, and minority-owned businesses that performs the majority of the work in all phases and keeps the majority of the program's dollars local. 
The Corvias approach has been proven to reduce the cost of green and grey infrastructure investments—often by more than 30% — while allowing for faster implementation. 
Benefits of Working With Corvias
Our mission is to make a lasting impact on the communities we partner with, from community engagement to improved water quality to business incubation of small and minority owned companies.  By partnering with local stakeholders and businesses, we make a positive impact on furthering green infrastructure innovation and community resilience. Through these partnerships, we can educate the local community on the benefits of long-term sustainable solutions.   
Benefits of our programs include: 
Project risk is transferred to Corvias 

Customized solutions to fit your goals 

Healthier communities, cleaner waterways and reduced pollution runoff 

Scalable storm drain solutions for municipal separate storm sewer system (MS4) program 

Training and mentoring programs for small and minority-owned firms to increase local subcontractor capacity 

Collaboration with private property owners to access more land on which to build additional stormwater projects 

Youth education by working with public schools through our 'Teaching and Treating' programs