To meet the 2015 DoD Privatized Housing Solar Challenge, Corvias created a portfolio-wide solar and energy efficiency program. The aim was to install renewable energy sources at each Corvias property without the need for extra upfront expenses from our military partners. Sunstone Energy Development, a collaboration between Corvias and Onyx Renewable Partners, was established to support the military and their Climate Strategy.
By 2030, the Army would like its installations to use 100% carbon-pollution-free electricity. Corvias is actively completing renewable energy development to meet this goal. We have installed 34 megawatts (MW) of rooftop and ground-mounted solar units at Aberdeen Proving Ground, Fort Meade, and Fort Riley.
With 46% of their consumed electricity through clean, renewable, domestic energy sources, these bases have become more resilient to energy disruption. Aberdeen Proving Ground is particularly successful, providing 93% of the annual electricity needed for on-post housing. Overall, the energy conserved through our energy programs is equivalent to removing 6,000 vehicles or saving 187 acres of forests annually.
In the coming years, Corvias plans to have an even greater impact on clean energy and sustainable solutions. More initiatives are underway to increase our renewable energy capabilities with over 50 additional megawatts installed. We are also looking at existing power networks, buildings, and mission critical facilities to help evenly distribute energy demands. Providing our military partners with the enhanced energy resilience and energy security they require for the future.
Energy Security and Resiliency
When tackling energy security, it is imperative to reduce consumption of all utilities and to not be vulnerable to third party power failures. In 2019, Corvias announced an innovative direct capital investment of $100 million to upgrade and modernize our military housing portfolio.
Nearly 1 million energy efficiency and water-saving measures were implemented as part of this investment. These efficiency upgrades will save approximately $240 million in energy and water over the next 30 years, which in turn will be reinvested back into the community and housing portfolio. Our energy management systems continue to help the Department of Defense remain on course to hit their energy goals. Avoiding power disruptions, becoming more energy independent and increasing resiliency ensures the military can remain focused on their core mission.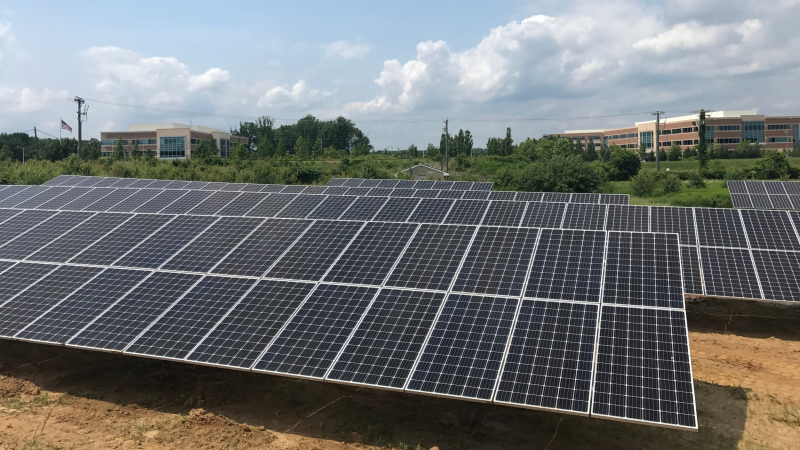 Battery Storage, Energy Reliability and Microgrids
Corvias is pursuing ways to provide 100% energy generation for the military housing and buildings we manage. This assistance allows the Army to focus on their primary purpose of maintaining readiness, by meeting their energy and environmental objectives.
Having on-site power generation, battery storage systems and microgrids in place is highly beneficial for mission-critical establishments. It allows them to have access to local energy sources during unexpected or prolonged power outages. This is essential for guaranteeing uptime. It also helps real time with stabilizing power availability during reduced power events or brownouts.
Geothermal Energy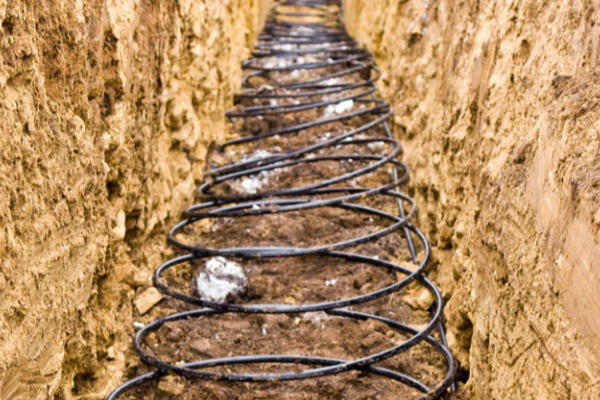 Corvias has geothermal heat pumps at most of our Army locations. In 2022, Corvias completed a geothermal repair, replacement, and efficiency project at Fort Polk. 2,553 geothermal systems were repaired or replaced, providing more comfortable indoor environments for our residents. The operational costs and energy savings from this project created an estimated savings of $1.5 million per year.
As part of this geothermal program all homes received energy efficient lighting and programmable NEST thermostats. One third of Fort Polk homes received additional water efficiency upgrades. In response to the savings realized, and the satisfaction of residents with the increased heating and cooling, plans are being developed at four other installations to upgrade and expand geothermal technology.
Electric Vehicles and Charging Stations
Electric vehicles can not only help create a more sustainable future, but they can also help save money, require less maintenance and reduce harmful emissions. As a result, Corvias is planning to transition to an all-electric maintenance fleet.
Corvias allows charging stations to be installed on base at a military home. We are also evaluating the expansion of EV charging stations at our maintenance facilities, community centers, and leasing offices throughout our military portfolio. A pilot project is underway to test EV vehicles and charging stations at Fort Riley.
A Unique Approach to Energy Partnerships
Corvias' energy management services help our partners reach their energy conservation, generation, and storage goals. Our expertise dealing with the complex laws and regulations around renewable energy makes us a unique partner. Whatever your energy objective, we will help you achieve it.
There is a lot to consider, including state regulations, public and private partnerships, target dates, and pre-existing contracts, all of which must be managed efficiently before any program can start. At Corvias we collaborate with our partners to develop a tailored implementation plan. We don't favor any particular funding option as long as your needs are met, and your returns are maximized.