September 1, 2021
On a beautiful Alaskan summer's day with a delightful high of 65 degrees, Corvias Property Management hosted their second "Adopt a Stuffed Pet Day" at Eielson Air Force Base. Residents gathered at the Corvias Community Center for the community fundraising event to help support Loving Companions Animal Rescue, a "no-kill" shelter where they are committed to finding good homes for animals ranging from dogs to iguanas.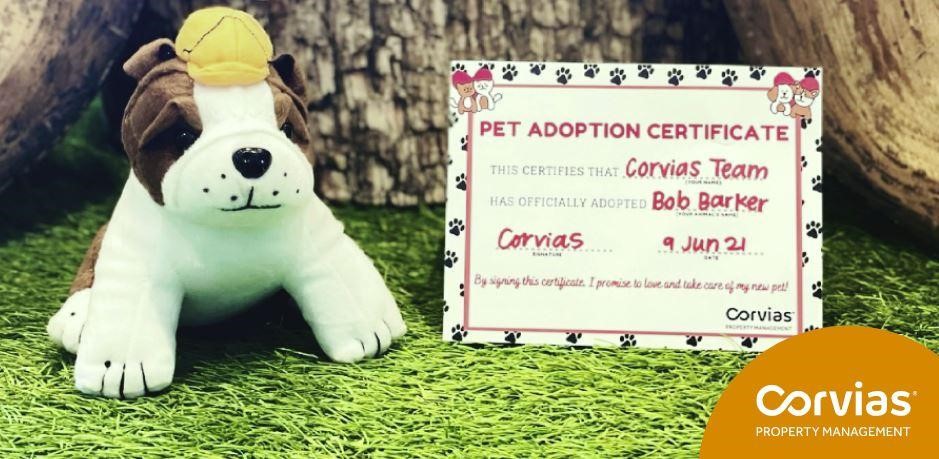 "It was great to welcome so many residents and their children to this fun and meaningful event," said Breanna Bussard, Leasing and Resident Manager for Corvias. "Together, the community donated $400 in cash and much-needed pet supplies like towels, blankets, pet food, pet toys and feeding dishes to the Loving Companions no-kill shelter."
In all, 75 plush pets were adopted by residents and their children. After choosing their favorite cat, dog, hedgehog, moose, wolf, or bear to adopt, the children named them at the on-site adoption certificate station where they also pledged to love and care for their new pets. All stuffed animals available for adoption are guaranteed to be housebroken.
At the collar making station, children designed and made personalized collars of colorful ribbons and charms for their new fur friends before getting their photos taken at the photo booth!
To donate, volunteer or adopt, contact Loving Companions at 907-347-4829 or visit http://lovingcompanionsanimalrescue.org/