East Greenwich, RI (February 4, 2019) - Corvias has expanded the transformative public-private partnership (P3) with Howard University to provide much needed student housing renovations to Howard Center, a former hotel/restaurant venue most recently used as Howard University Administrative Offices with ground floor retail. This brings the total scope of the partnership to 3,009 beds, $144M capital raised, $1.7B total economic impact, and $39.5M debt defeasance.
"From the start of this partnership, we have put the needs of the University and its students first," said John Picerne, Corvias Founder. "With our initial work in 2016, we agreed to enact an 'operational close' to the program, allowing us to take over the operations, management, and maintenance of housing and residence life functions, before finalizing the partnership agreements or completing the financing, which would have funded development and construction. This new, expanded effort demonstrates our ability to continue to evaluate and expand on the partnership to provide a more vibrant, physical community where students can comfortably live, learn and socialize during their collegiate years at Howard."
As part of this expansion, Corvias will manage the property and work with Gilbane Building Company to renovate Howard Center (2225 Georgia Avenue, N.W.), a 90,157 square feet building into a mix of:
Nine total floors

Floors 1-2 for retail from Starbucks and Howard University Bookstore
Floor 3-4 will be amenities for residents
Floors 5-9 will be housing for professional and graduate students, upperclassmen, and faculty and staff with 176 residential units totaling 183 beds

Variety of units: studios, one bedroom one bath, and two bedrooms two baths.
Functional meeting and event space to be utilized by residents and Howard University.
The University collaborated with the District of Columbia and significant financial and development partners to invest $33 million of tax exempt capital in the initiative.
The Howard Center Project is expected to be completed and available for occupancy in August 2019.
Corvias will serve as property manager for the Howard Center upon completion.
The Howard Center team includes industry leaders in Higher Education and municipal finance including: Corvias, The District of Columbia, Bank of America/Merrill Lynch, Preston Hollow Capital, Provident Resources Group, and Alvarez & Marsal.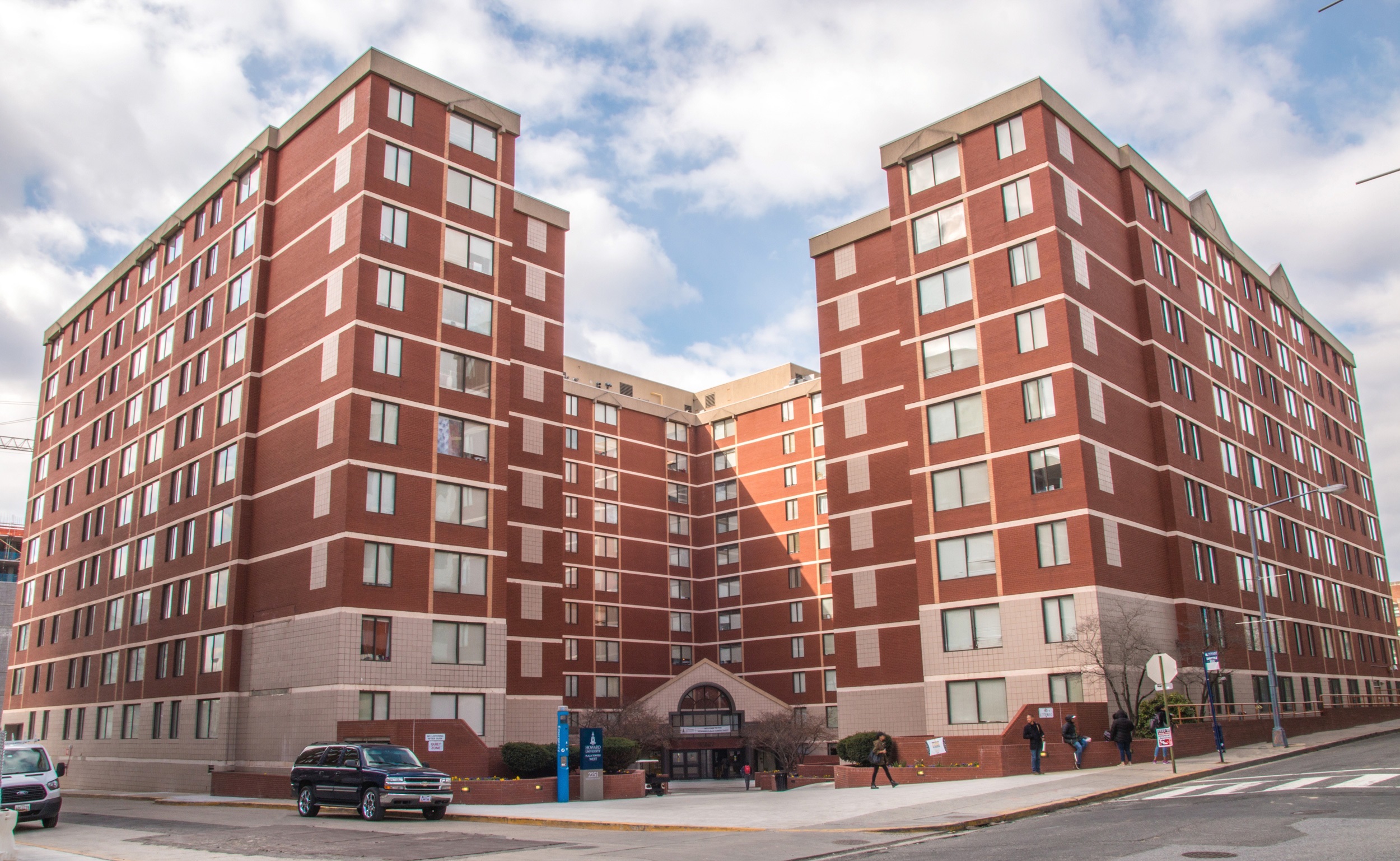 This initiative continues the strategy championed by President Wayne A. I. Frederick to innovate the campus while improving the Georgia Avenue Corridor.
"I am committed to improving our student experience at every level.  While we have renovated much of our housing stock over the past couple of years, the Howard Center project provides an improved foundation for our core graduate and professional programs which are key components of my growth strategy," said President Wayne A. I. Frederick.  "This project is a unique opportunity for Howard University to drive the re-imagination of the Georgia Avenue Corridor.  It is a small, but significant initial step in furthering the DUKE Plan which envisions the immediate environment as part of the 'Howard Town Center Area.'" 
For the first time, the project will make available a new housing offering that targets primarily professional and graduate students who make up a significant portion of the campus population. Currently, there are limited affordable housing options within close proximity to the central campus.
"Working with Corvias has allowed us to transform our housing offering for our students," said Anthony Freeman, real estate executive at Howard University. "Through this partnership we are achieving our financial goals, improving our infrastructure, and providing an environment where our students can thrive. We're thrilled to be expanding and adding even more to the partnership." 
In 2016, Corvias and Howard University announced this first-of-its-kind 40-year Public-Private Partnership (P3) agreement as part of the University's innovative strategy to leverage assets in order to improve campus infrastructure and enhance the overall student experience. As part of this partnership, Corvias is financing, renovating, managing, operating, and maintaining four residential facilities on the Central Campus of Howard University including the East and West Towers, Charles R. Drew Hall, and George W. Cook Hall.
In addition, in 2018, Howard University engaged Corvias in a short-term housing service operations agreement that includes residential programming, student leadership training and management of the administration of occupancy processes within housing at the University. This first-ever service operations agreement at Howard University for the management of its Residential Life programs, Administration of Housing Assignments and Management of the Residential Assistances is proving to be a successful money saving partnership for the University while still meeting and exceeding student housing expectations.
###
About Howard University
Founded in 1867, Howard University is a private, research university that is comprised of 13 schools and colleges. Students pursue studies in more than 120 areas leading to undergraduate, graduate and professional degrees. The University operates with a commitment to Excellence in Truth and Service and has produced four Rhodes Scholars, 11 Truman Scholars, two Marshall Scholars, one Schwarzman Scholar, over 70 Fulbright Scholars and 22 Pickering Fellows. Howard also produces more on-campus African- American Ph.D. recipients than any other university in the United States. For more information on Howard University, visit www.howard.edu.
About Corvias
As a privately-owned company headquartered in East Greenwich, RI, Corvias partners with higher education and government institutions nationwide to solve their most essential systemic problems and create long-term, sustainable value through our unique approach to partnership. Corvias pursues the kinds of partnerships that materially and sustainably improve the quality of life for the people who call our communities home, purposefully choosing to partner with organizations who share our values and whose mission is to serve as the foundational blocks, or pillars, of our nation. To learn more, please visit: www.corvias.com.