Laurel, M.D. (May 25, 2021) – Corvias Foundation, a private foundation founded by Corvias CEO John Picerne to support education opportunities for military families, today announced it awarded a college scholarship worth up to $50,000 to high school senior, Kymia Jacquelyn Collins from Laurel, Md. This scholarship program runs alongside the organization's program that provides college scholarships to children of active duty service members. This year marks the 16th class of Corvias Foundation scholarship recipients, each of whom, including Kymia, will be attending a four-year institution of their choice.
"This past year has been especially tumultuous, as state and institution budgets, as well as family finances, have been severely affected by the pandemic, and students are now, more than ever, in need of support," said Maria Montalvo, executive director of Corvias Foundation. "We are grateful we can continue to provide our scholars with this aid."   
The scholarships provide the recipients with dependable and recurring financial assistance for each of their four academic years. Students receive a portion of their total scholarship amount per year to pursue their higher education degrees at institutions across the country.
"I am beyond ecstatic and forever appreciative to be selected to receive this scholarship," said Kymia. "In addition to the financial support, I am excited to be connected to a community of scholars and mentors that will motivate me, hold me accountable, and celebrate all that life has to offer over the next four years."
Corvias Foundation scholars also receive beyond-the-dollar support including, conference and internship opportunities, mentoring, and a dedicated network of other scholars and alumni. All of these offerings revolve around the same goal: to inspire college-bound students to reach higher.
"Receiving the Corvias Foundation's scholarship has been an absolute blessing for Kymia and our family," said Kimberly Collins, Kymia's mother and Operations Director at Howard University. "As a single parent, it has greatly reduced the financial burden. The most rewarding benefits of Corvias Foundation's generosity include the sense of community and mentorship that will continue over the duration of her years at North Carolina Central University, the renewable award and expectation to maintain academic excellence, which will help push and motivate her to the finish line. It is also a mere testament of what it looks like for an organization to invest in her future, which will inspire her to give back for years to come."
"Giving back to others and providing students with support to help them achieve their academic goals is all part of Corvias Foundation's mission," said Picerne. "I am grateful to have the opportunity to provide these scholarships not only to military-connected students, but to the impressive and inspirational children of Corvias employees. I look forward to welcoming Kymia into the Corvias Foundation family and following her journey." 
Since 2006, Corvias Foundation has awarded nearly $15 million to military children, spouses, and children of Corvias employees across 13 Army and Air Force installations. The group of students selected for this year's scholarship will be studying a wide variety of topics such as biology, computer science, and accounting, to name a few, at a number of different institutions located across the country.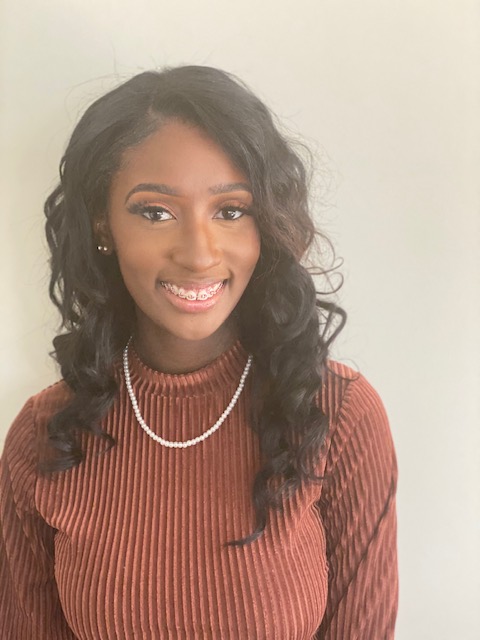 Scholarship Recipient
Kymia Jacquelyn Collins is an ambitious senior at Laurel High School in Laurel, Maryland, as well as an accomplished young poet, public speaker, community activist, junior graphic designer and entrepreneur. After studying abroad in Anguilla, Kymia developed a passion for graphic design, videography and public speaking, which sparked her interest in her chosen field of study. She will attend North Carolina Central University, where she plans to study mass communications and journalism.
###
About Corvias Foundation
Corvias Foundation is committed to inspiring students, college and university campuses, and military families to reach higher. Founded in 2006 as "Our Family for Families First Foundation," our work increases access to educational, internship, mentoring, and volunteer opportunities so that those we touch are empowered to pursue their dreams and to make a greater impact in service to their communities and their nation. We strive to create ever-increasing opportunities by providing the resources and networks needed to help our scholars and partners surpass their goals. We achieve this through a commitment to education, community engagement and high-impact charitable giving. To learn more, please visit: corviasfoundation.org.  

Media Contact:
Christina Chase, Corvias
(401) 541 - 3349
Christina.Chase@Corvias.com