East Greenwich, R.I. (December 1, 2021) – Corvias Foundation, a private charity founded by John Picerne to support educational opportunities for military families, today launched its 2022 scholarship applications available to military spouses and children of active-duty service members.
Both the military spouse and military-dependent student scholarships provide financial support for the recipients who are pursuing a higher education degree. Recipients of the military-dependent student scholarship will each receive a four-year college scholarship worth up to $50,000. Recipients of the military spouse scholarship will be awarded $5,000 each. These funds may be used for any expense that will help the individual complete their degree, including gas for transportation, a new computer, tuition, or childcare.
"Corvias Foundation was founded to empower military-dependents, individuals who face tremendous and unique obstacles in life, to pursue their education goals and provide them with the resources and support to do so," said Picerne. "Each year as we welcome a new class of scholarship recipients, I have the privilege of welcoming them into the Corvias Foundation community and witnessing their journeys. I look forward to doing so with the 2022 class."
Applications for the military-dependent student scholarship will close on Feb. 15, 2022, while the military spouse scholarship application will close on May 13, 2022.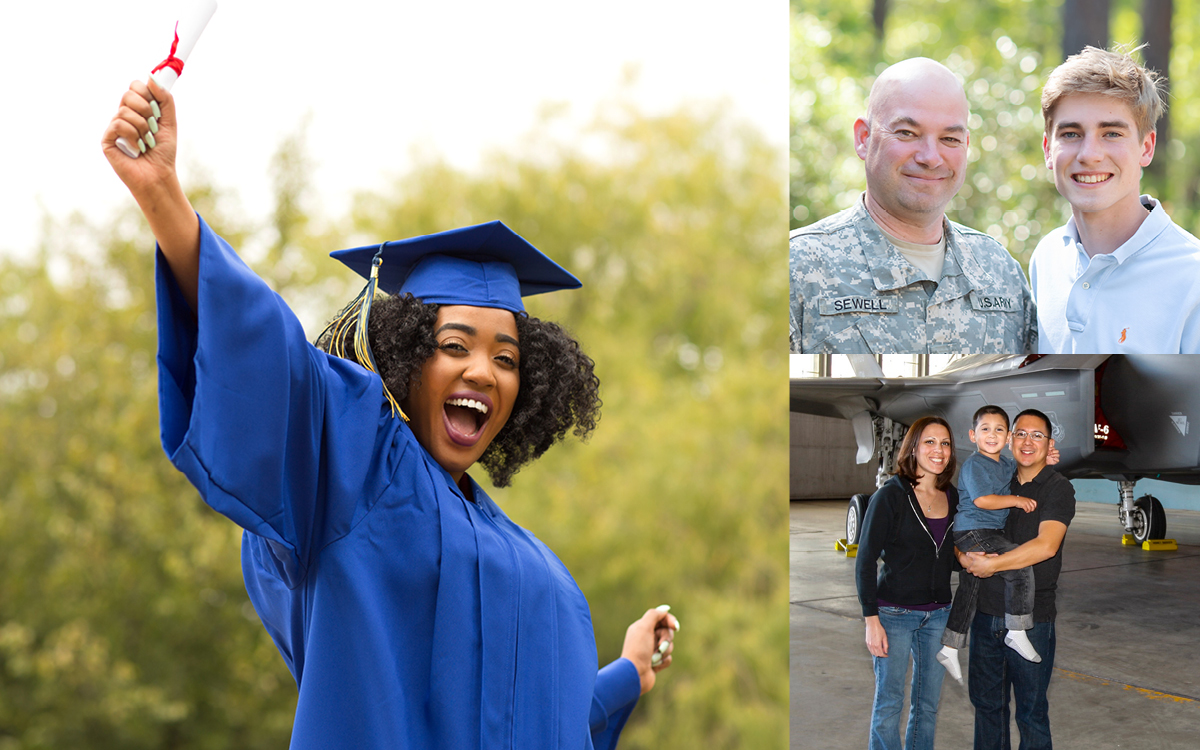 Student scholars and alumni of the military-dependent scholarship receive beyond-the-dollar support in the form of professional guidance through resume workshops, interview preparation and various opportunities to attend leadership events and conferences. Additionally, they have access to internships, mentoring and volunteer opportunities through the Corvias Foundation network.
"For 17 years we have witnessed the tremendous and unique challenges, including parent or spouse deployments and frequent moves, military dependents face," said Maria Montalvo, executive director of Corvias Foundation. "Through these scholarships, we aim to ease financial burdens and provide our recipients with the opportunity to go after their education and pursue their professional objectives. We are thrilled to continue these scholarship programs and provide determined and motivated individuals with the support they deserve."
To date, Corvias Foundation has awarded over $15 million in scholarships to military spouses and children of active-duty service members
Individuals who are interested in applying can visit corviasfoundation.org to review eligibility criteria and access the application.
###
About Corvias Foundation
Corvias Foundation is committed to inspiring students, college and university campuses, and military families to reach higher. Founded in 2006 as "Our Family for Families First Foundation," our work increases access to educational, internship, mentoring, and volunteer opportunities so that those we touch are empowered to pursue their dreams and to make a greater impact in service to their communities and their nation. We strive to create ever-increasing opportunities by providing the resources and networks needed to help our scholars and partners surpass their goals. We achieve this through a commitment to education, community engagement and high-impact charitable giving. To learn more, please visit: corviasfoundation.org.