South Bend, IN (March 29, 2023) – Corvias Property Management was awarded the SatisFacts "Community Award for 2022" for delivering exceptional student housing services at the University of Notre Dame. Corvias has one of the largest on-campus higher education partner portfolios in the U.S., serving nearly 20,000 students and providing services to 14 colleges and universities. At Notre Dame, the world's leading Catholic research university, Corvias serves approximately 400 residents, which includes a large population of married and/or parenting students, and received an Exceptional Company Score of a nearly 4.7 out of a 5.0 rating.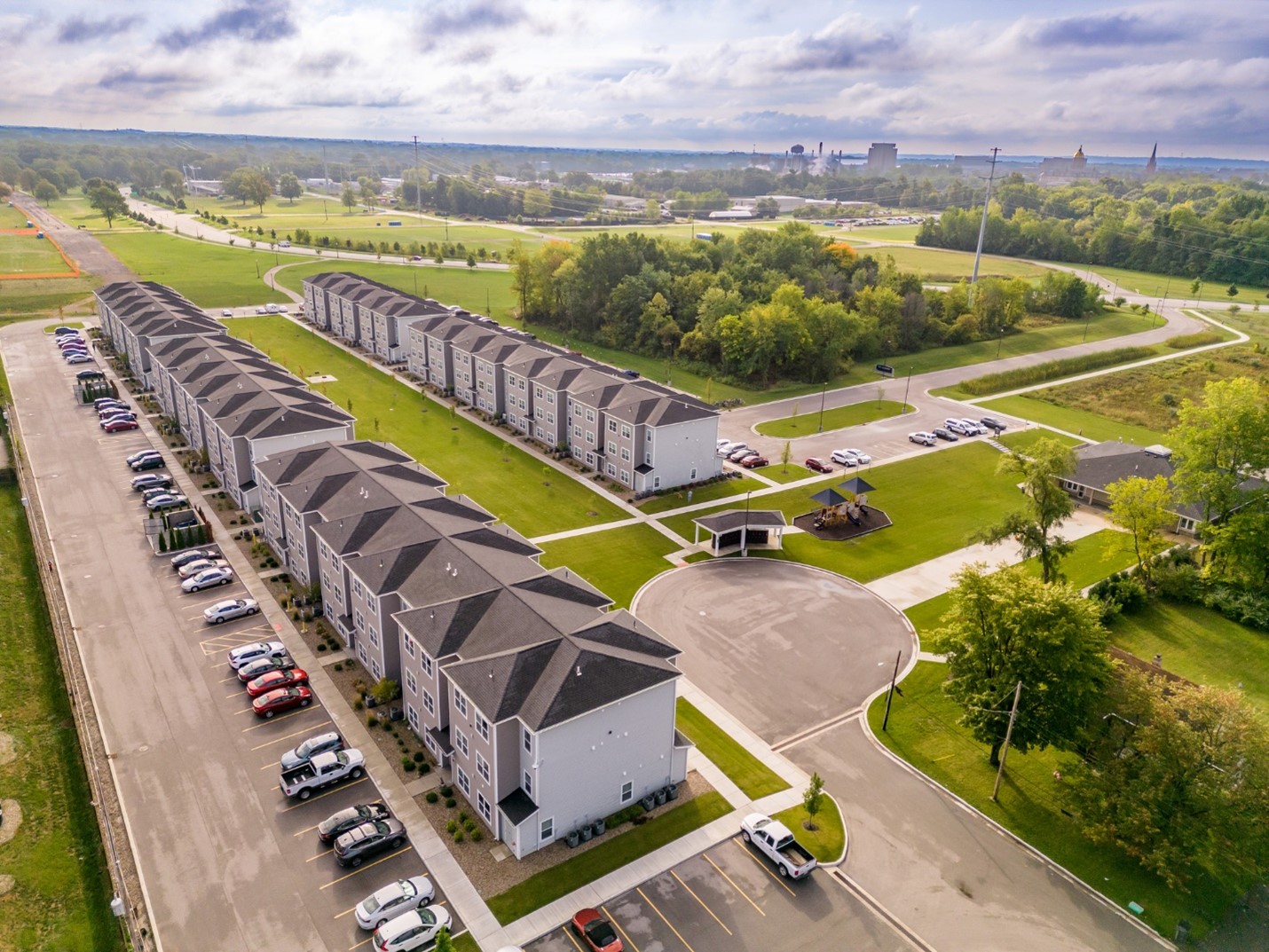 The SatisFacts Awards recognize top property management companies and communities that provide an outstanding resident experience. Customer service efforts are measured through the SatisFacts Insite® and/or annual survey score. To qualify, award recipients must have at least 100 completed surveys and a combined portfolio score of 4.25 out of 5.
"Partnerships are at the heart of what Corvias does and we work closely with our university partners, like Notre Dame, to enhance the student experience through our housing service offerings. This award is a testament to our dedication as we aim to provide the highest level of service and value to our partners and residents," said Chris Wilson, chief executive officer of Corvias.
At Notre Dame, Corvias has helped to meet the demand for on-campus housing for married and parenting students and their families via The Landings at Notre Dame. Completed in 2020, this community is uniquely positioned to capture this audience with newer and competitively priced apartments, offering monthly rents below many, if not all, off-campus properties that have come on-line in the past decade.
Residents of the award-winning property complimented Corvias Property Management for quick response times, professionalism, and repair jobs done well. Quotes received from the surveys at these properties include:
"I'm very impressed with the commitment of the team to get things done in a timely manner."
"Our service provider…is truly amazing! He is kind and extremely helpful."
Learn more about The Landings at Notre Dame – the university's newest on-campus family housing community, in this video.
# # #
About Corvias
As a privately-owned company headquartered in Warwick, RI, Corvias partners with higher education and Department of Defense institutions nationwide to solve their most essential systemic problems and create long-term, sustainable value through our unique Solutions Through PartnershipsSM approach. Corvias pursues the kinds of partnerships that materially and sustainably improve the quality of life for the people who call our communities home, purposefully choosing to partner with organizations who share our values and whose mission is to serve as the foundational blocks, or pillars, of our nation. To learn more, please visit: www.corvias.com.
Media Contact
Mary Humphreysc
(401) 541-3375
Communications@Corvias.com