In 2020, the FCPP was launched between Milwaukee Metropolitan Sewerage District (MMSD) and Corvias infrastructure solutions to expand the use of green stormwater infrastructure (GSI) solutions to address flooding challenges across the greater Milwaukee region.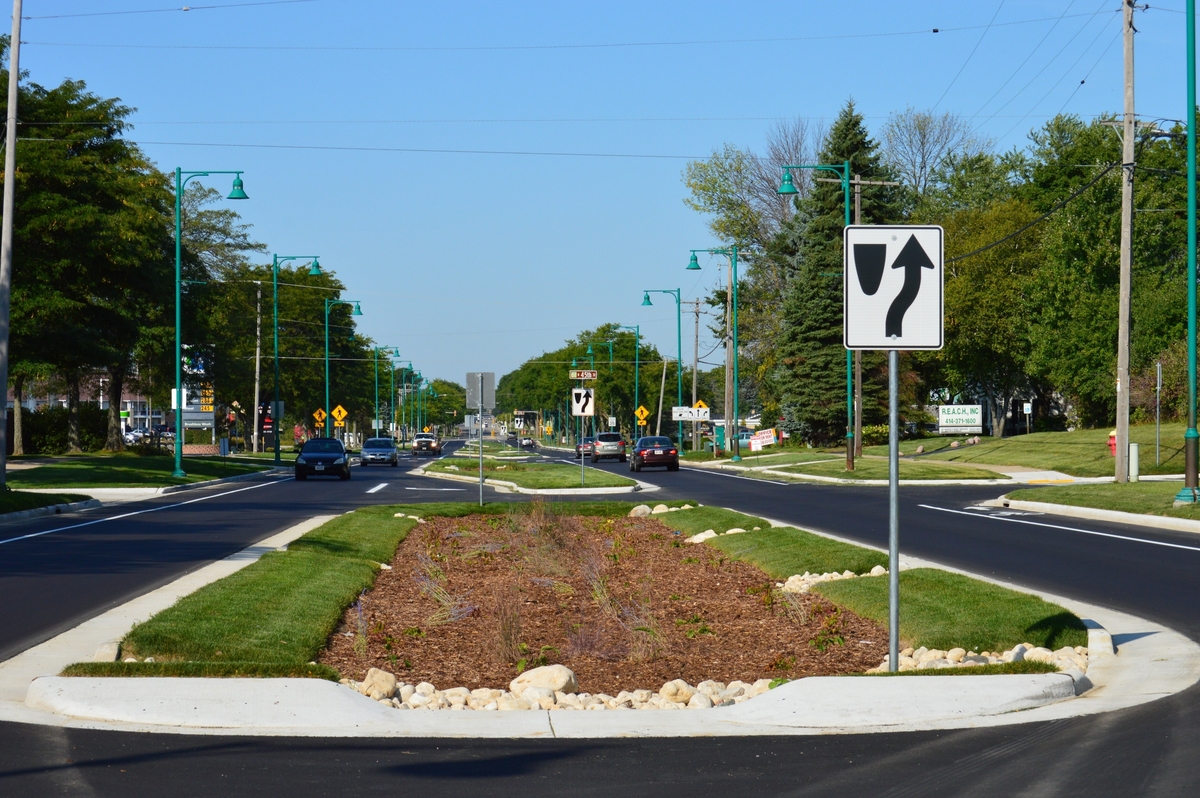 PROGRAM SCOPE
Working with a team of experienced local delivery partners, Corvias is providing a cost-effective, large-scale community-based partnership (CBP) that is delivering GSI and investing in low-to-moderate income areas. The partnership aggregates and streamlines the financial, procurement and project delivery efforts within MMSD's service area. The program is building GSI throughout the greater Milwaukee region to capture more than 11 million gallons of stormwater across 19 municipalities. This is reducing overflow volume and regional flooding on private land, the combined sewer service area, and in communities within the greater Milwaukee region.
The partnership began at the start of the COVID-19 pandemic. Corvias still met schedule deadlines and socioeconomic goals, as well as adapted its workforce and contractor development programs to shift virtually when needed.
 

FINANCIAL BENEFITS

The initial phase is a $29 million investment that provides environmental, social, and economic benefits. The proven FCPP structure transfers all delivery and implementation risk away from MMSD. To achieve risk transfer, Corvias provides working capital to source, design, permit, and construct GSI projects. Once a GSI project is fully implemented and certified, MMSD pays a fixed, agreed-upon price set at contract execution. Corvias is responsible for any cost overruns and MMSD has no obligation for projects that are designed but never built.
SOCIOECONOMIC BENEFITS
The GSI projects use multiple device types, and 90% of the projects are implemented on private property. Corvias and the local team have developed a successful private property program that educates residents and property owners on the importance and benefits of green stormwater infrastructure. The program has resulted in more projects available to MMSD while beautifying properties across the 19 communities within the partnership.
Corvias and MMSD have a shared vision of building environmental equity through green infrastructure. As such, more than 50% of the projects are located in low to moderate-income areas to ensure historically under-invested communities are prioritized.
Leveraging the local community to plan, design, and construct the projects is another way for the program to build environmental equity and supports the Corvias model, which does not self-perform the technical components of the program. To help ensure the community has enough local resources, the CBP has created a contractor development program that provides training, resources, and the opportunity to bid on green infrastructure projects. The program pairs new and small contractors with more experienced contractors to ensure these firms have the support to successfully learn and implement projects. The contractor development program has been successful in actively developing Women Minority Business Enterprises (WMBE) capacity and has already exceeded 50% participation.
Program Details
The Fresh Coast Protection Partnership makes green infrastructure an affordable alternative to grey infrastructure.
The Fresh Coast Protection Partnership reduces overflow volume, regional flooding, and basement backups.
The Fresh Coast Protection Partnership builds local capacity and participation in the Milwaukee region.
The Fresh Coast Protection Partnership invests in low-to-moderate income areas.
| | |
| --- | --- |
| Duration | 8 years, 2020-2028 |
| Development Costs | $29.2 million |
| SMWBE Utilization Requirement (Small, Minority, and Women Owned Business Enterprises) | 30% |
| Private Property Requirement | 60% |