Warwick, RI (May 2, 2023) - Corvias Infrastructure Solutions, LLC (CIS), a national leader in environmental infrastructure solutions and performance-driven implementation for the next generation of community-based investing, announced today that Sri Vedachalam, Ph.D. has joined the company as Director for Water Equity and Climate Resilience, where he will play a leading role in CIS' new advisory services. Dr. Vedachalam is a well-known water equity and climate policy expert and brings over a decade of experience working in academia, nonprofits, and consulting, leading projects on various water policy issues. He provides strategic advice to several public and private sector clients, philanthropic organizations, and nonprofits. Previously, he built up and spearheaded the water program at the Environmental Policy Innovation Center, turning it from a one-person operation to a national powerhouse.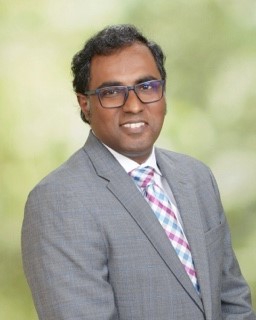 As an expert in water equity and climate resilience, Dr. Vedachalam will be instrumental in extending the company's core service offerings to include climate resilience/adaptation, disaster prevention, environmental justice, and equitable planning.
"Having played a part in growing an organization and successful past advisory roles, Sri is an incredible asset to CIS," said Sanjiv Sinha, Ph.D., P.E., CIS' Chief Executive Officer and a member of its Board of Directors. "His work has ranged from federal funding/financing to lead pipe replacement and from climate change impact to green infrastructure. These inter-connected themes provide our clients and partners with a mature leader who brings his extensive network to build partnerships and deliver the highest quality services."
"This is an exciting time for the water sector specifically, and the country more broadly," said Dr. Vedachalam. "Recent federal funding, increased emphasis on environmental justice, and an engaged private financing market is unlocking environmental and social progress at a rapid scale, and CIS is right in the middle of it playing a critical role in communities across the country." 
Dr. Vedachalam also serves on the Board of Directors of the Alliance for the Great Lakes, is an advisor to the communications nonprofit Water Hub, and is on the Steering Committee for the Water Quality Program at the India-based INREM Foundation. He was named a "2022 Top 10 Young Professional" by Water & Wastes Digest.
He received his doctorate in environmental science, master's in environmental and development economics, and master's in mechanical engineering from The Ohio State University. Dr. Vedachalam has authored several publications and resides in Fairfax, Virginia, with his wife and two sons.
# # #
About Corvias Infrastructure Solutions
Corvias Infrastructure Solutions, LLC (CIS), is a national leader in the development and implementation of public infrastructure solutions, focusing on improving the environmental, economic, and social condition of the nation's infrastructure through solutions that drive local economic inclusion and equity, reduction of public risk, and increased community investment and buy-in. CIS also offers related advisory expertise and services on topics including nature-based solutions, climate resilience, disaster prevention, environmental equity/justice, green stormwater infrastructure, environmental finance, water affordability, and public trust. For more information, please visit www.cisolutions.com
Media Contact
Mary Humphreys
(401) 541-3375 
Communications@Corvias.com