Renewable energy allows you to stabilize unpredictable utility expenses and become more energy independent and secure.
Energy cost savings realized through renewable energy can help you unlock further opportunities: These savings are then reinvested back into the community, creating additional funds for renovations, new homes, and quality-of-living improvements.
Whether you're interested in solar, geothermal, or water, we work with best-in-class partners who can help you achieve your energy goals.
Renewable Energy Services
Our energy management solutions are part of our commitment to significantly improve the communities in which we live and serve.
Our renewable energy services include:
Energy generation, including solar energy and geothermal ground source heat pumps
Project financing and development
Job creation through the Solar Ready Vets program and other small businesses led by vets, women and minorities
Overall energy management across your portfolio
Energy Generation That Works
Corvias helps our military, higher education and municipal partners solve some of their toughest infrastructure challenges — including unstable utility costs and energy security — through renewable energy.
Renewable technologies are more affordable than ever. Corvias helps our partners realize the pros and cons of adding these energy solutions to their portfolios.
Our relationships with national and global energy leaders ensures we have the right partners and experience for your project.
energy cost savings are reinvested in your project
Corvias' annual solar fixed inflator is set between 0-2% vs traditional utility rates that increase an average of 4% annually
kilowatt-hours (kWh) per year of electricity saved at Fort Johnson through geothermal technology
Benefits of Working With Corvias
By implementing renewable energy solutions, we reduce energy demands for our partners. This leads to cost savings that can be reinvested into other infrastructure or capital projects.
Benefits of our renewable energy solutions include:
Energy efficiency, stability and predictability
Cost savings that may be reinvested in your projects
Reduction in greenhouse gas emissions
Expertise navigating the complex regulatory and legal issues surrounding solar projects
Improved energy security for your installation, campus or facility
Carbon footprint reductions
Use of local small, women and minority-owned businesses as subcontractors
Learn how our renewable energy approach benefits our partners
Renewable Energy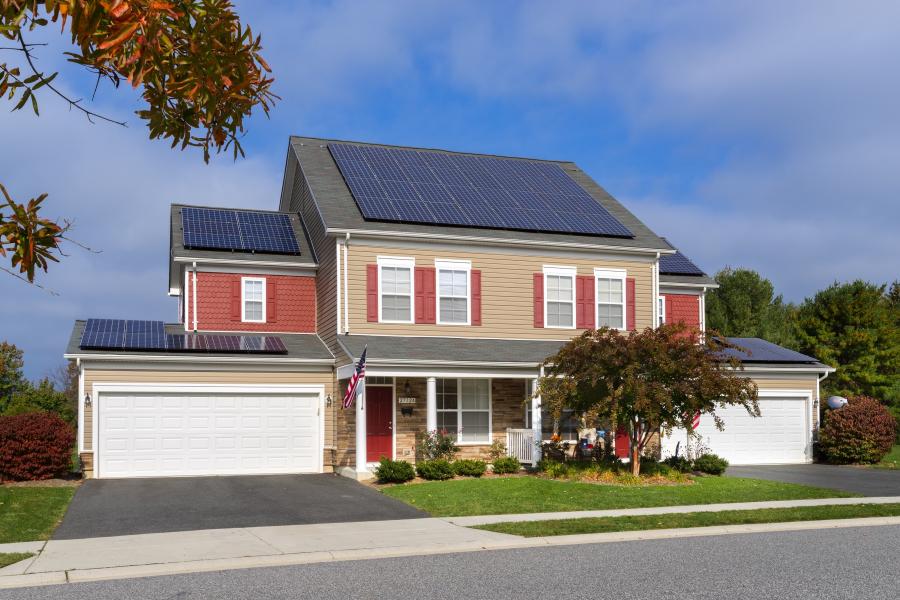 Solar Energy
Solar is one of the cleanest and most sustainable renewable energy sources available today. One household rooftop solar panel system can reduce pollution by 100 tons of CO2 (carbon dioxide) in its lifetime.
Today, our solar programs offset 46% of the military housing's energy consumption across three installations. We have installed 34 megawatts of solar energy to date, equivalent to powering 3,400 homes a year.
Corvias has experience with rooftop and ground mount systems.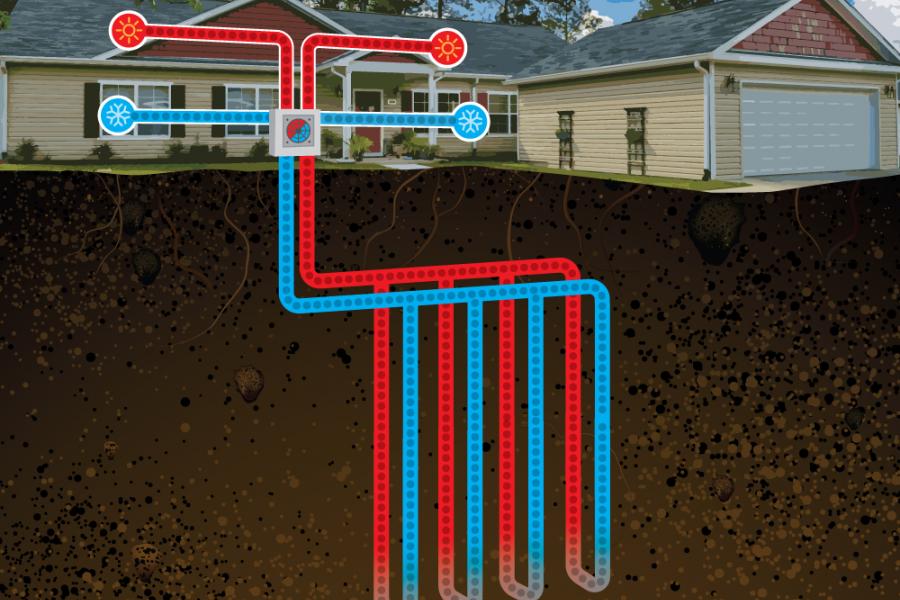 Geothermal Energy
Geothermal offers reliable, efficient and cost-effective energy that is environmentally friendly for our customers. It can provide up to 100% of needed heating, cooling and hot water for housing.
Geothermal meets energy needs through ground source heat pumps. These pumps use the earth's constant temperature of 55 degrees to cool or heat homes by cycling fluid through pipes below ground.
While this solution is not optimal for all climates, geothermal has a number of benefits. In fact, the amount of energy saved per year at only one military installation is equal to removing the CO2 emissions from 1,400 passenger vehicles from the road.
Meet Your Energy Team Lead
Pablo Varela
SVP, Renewable Energy & Utilities Management
Elizabeth Worthley
Director, Asset Management