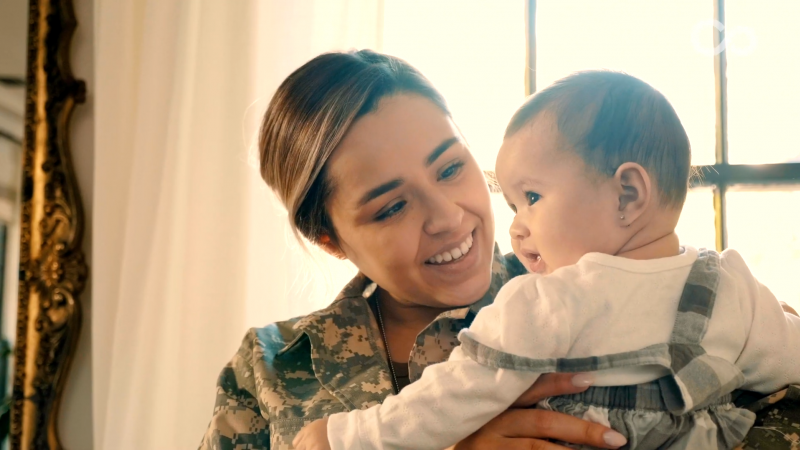 Total Commitment to our Military Partners
For over 20 years, Corvias has developed innovative solutions to solve our partner's challenges. We are adapting to meet the needs of the modern military family, providing quality on-base housing, excellent customer service and supporting the Army's goal of energy resilience and sustainability for mission critical operations.
Watch
From energy upgrades to complete renovations, we are committed to meeting the needs of the modern military family.
Corvias is investing in our military communities and maintaining the highest standard of living by offering a safe, quality housing experience. From the stresses of deployment to frequent moves, our service members and their families deserve to live in quality homes with communal spaces that foster a true sense of home.
Investing in modernization solutions to address infrastructure needs now
Corvias continually reinvests in our facilities, providing ongoing renovation throughout the life of the asset.
ARMY MODERNIZATION IMPROVEMENTS
OF SOLAR POWER AT THREE ARMY INSTALLATIONS
HOMES RENOVATED SINCE 2018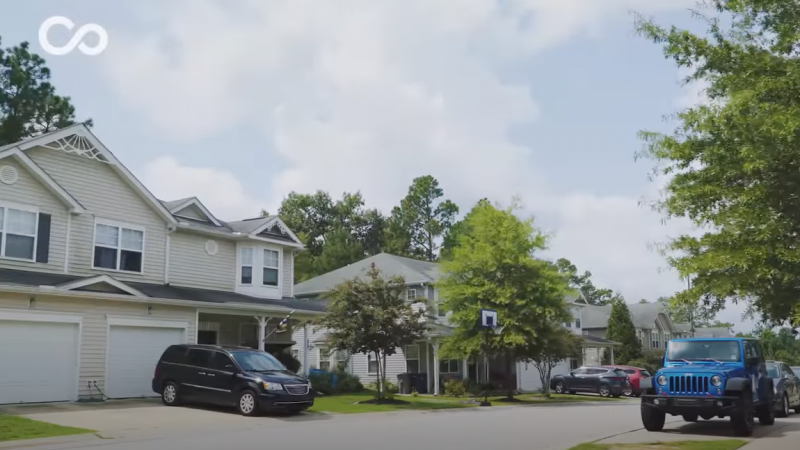 An Enduring Relationship
Corvias has partnered with the U.S. military for nearly 20 years to create family-friendly communities.
A Focus On Military Partnerships
Milestones and Accomplishments
December 2012
Corvias Enters First-Of-Its-Kind Partnership With U.S. Army
February 2013
Corvias Completes First Master-Planned Community
April 2013
Randolph Pointe Begins $14 Million Expansion
September 2013
Corvias Partners With U.S. Air Force's Continental Group
June 2014
Corvias Opens 30th Community Center
June 2014
63 New Homes For Hurlburt Field
October 2015
5 Corvias Military Installations Achieve Top Rankings
December 2015
First Renewable Energy Project Across Fort Meade and APG
May 2016
New Life for Eglin Air Force Base Housing
February 2018
Corvias and Fort Riley Celebrate 1st Solar Milestone
July 2018
Eielson AFB Opens First Community Center
August 2018
Red Raider Community Center Opens
December 2018
Upgrades to Largest Geothermal Installation in the World
April 2019
Renovations Near Completion at Seymour Johnson AFB
May 2019
Corvias Launches New Resident Portal
May 2019
Corvias Renovates 100 Homes at Edwards AFB
May 2019
110 Heritage Park Homes Get New Roofs
September 2019
$325M investment across military portfolio
October 2019
Fort Riley Undergoes Several Major Upgrades
November 2019
$15.8M renovation project at Fort Polk
December 2019
Improvements Underway at Fort Bragg
January 2020
Groundbreaking at Hulburt Field Community Center
May 2020
100+ Homes at Fort Rucker Receive Major Renovations
June 2020
Major Renovations to 32 Homes in Historic District at Fort Riley
July 2020
Major Renovations Started at Fort Sill
February 2021
Corvias Property Management Wins National Resident Satisfaction Award
June 2021
Corvias Enacts Remaining Tenant Bill of Rights Provisions for Military Housing
June 2021
Corvias Receives "Best in the Industry" Awards for Air Force Housing
August 2021
Solar Energy Program Expands at Fort Riley
SUBCONTRACTED TO SMALL BUSINESSES
WORK ORDERS WITH AVERAGE 97% ON-TIME COMPLETION RATE
MILITARY HOMES MANAGED ACROSS SEVEN INSTALLATIONS